Christmas Special – Sizzling Steak in Black Pepper Sauce (鐵板黑椒牛扒)
Warning
: Parameter 2 to wp_hide_post_Public::query_posts_join() expected to be a reference, value given in
/home/yirese5/public_html/wp-includes/class-wp-hook.php
on line
287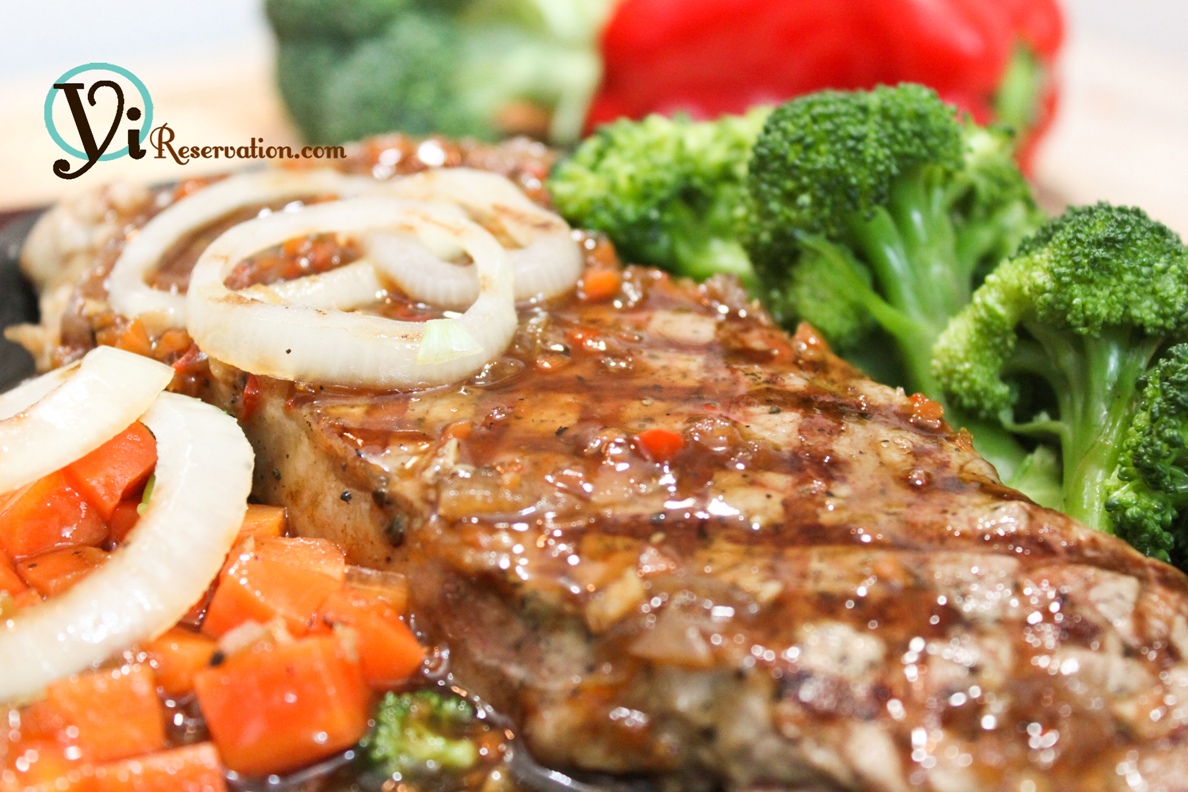 Cantonese food is one of the most important and versatile cuisines in China. The cuisine encompasses many ingredients and flavors from other regions of China Its long history in oversea Chinese communities has long been documented in dozens of food culture books. The Cantonese food's importance has also been voted fairly as the most liked cuisine by the survey in home page of this blog (if you disagree or have not noticed the poll please cast your vote immediately!)
As a derivative of Cantonese, Honk Kong Cuisine has gained tremendous international attention in the past few decades due to its diversity, complexity, and eclecticism. Many Hong Kong dishes represent a natural integration of Cantonese and other culinary influence around the world.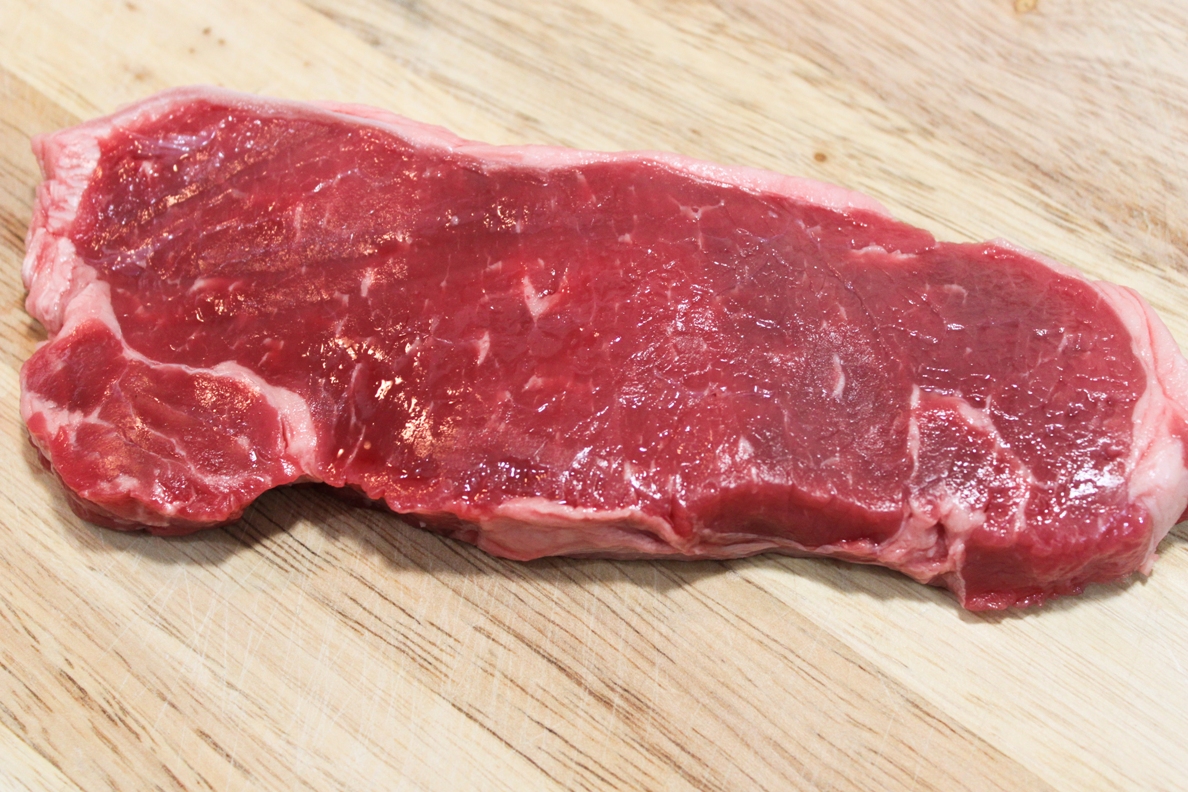 With Christmas around the corner, I thought a non-traditional steak feast would fit the theme perfectly. At least for me nothing beats a sizzling steak on my own dining table during Christmas season. In this recipe, the steak incorporates elements from both Cantonese and Western culinary tradition. To cook a juicy steak juicy I used a tender but lean cut called shell steak (also known as strip steak). But you can certainly substitute with your favorite cut of meat.
What makes this steak special is the pepper steak sauce and it is not for the faint of heart. This sauce is a combination of traditional Chinese ingredients such as soy sauce, oyster sauce and Western condiments like Worcestershire sauce and ketchup. The end result is a delicious sauce that is complicated in tastes ranging from peppery, sweet to sour.
To be successful in this deal, a basic knowledge in grilling would be helpful. I cooked my steak on stove top with a heavy bottom cookware. You can also grill your steak on an outdoor grill. If you can serve your steak on a sizzling plate, do not hesitate to do so. The sizzle not only keeps your steak hot but also makes your sauce taste a tad better.
[stextbox id="info" bgcolor="9fdfd9″]Ingridients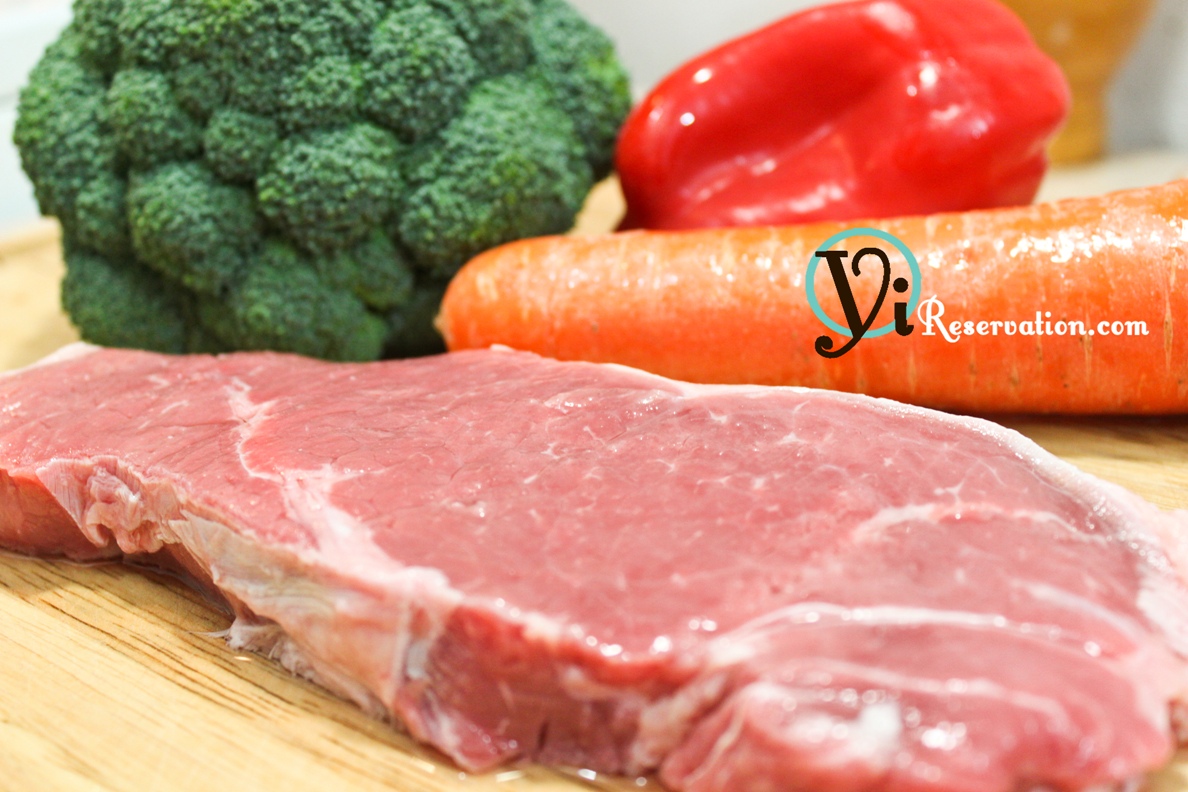 10 oz Shell steak, about 1 inch thick (can use other kinds of steak)
1 Small broccoli
½ Carrots
½ Bell pepper
3 slice Onion rings
Steak Marinade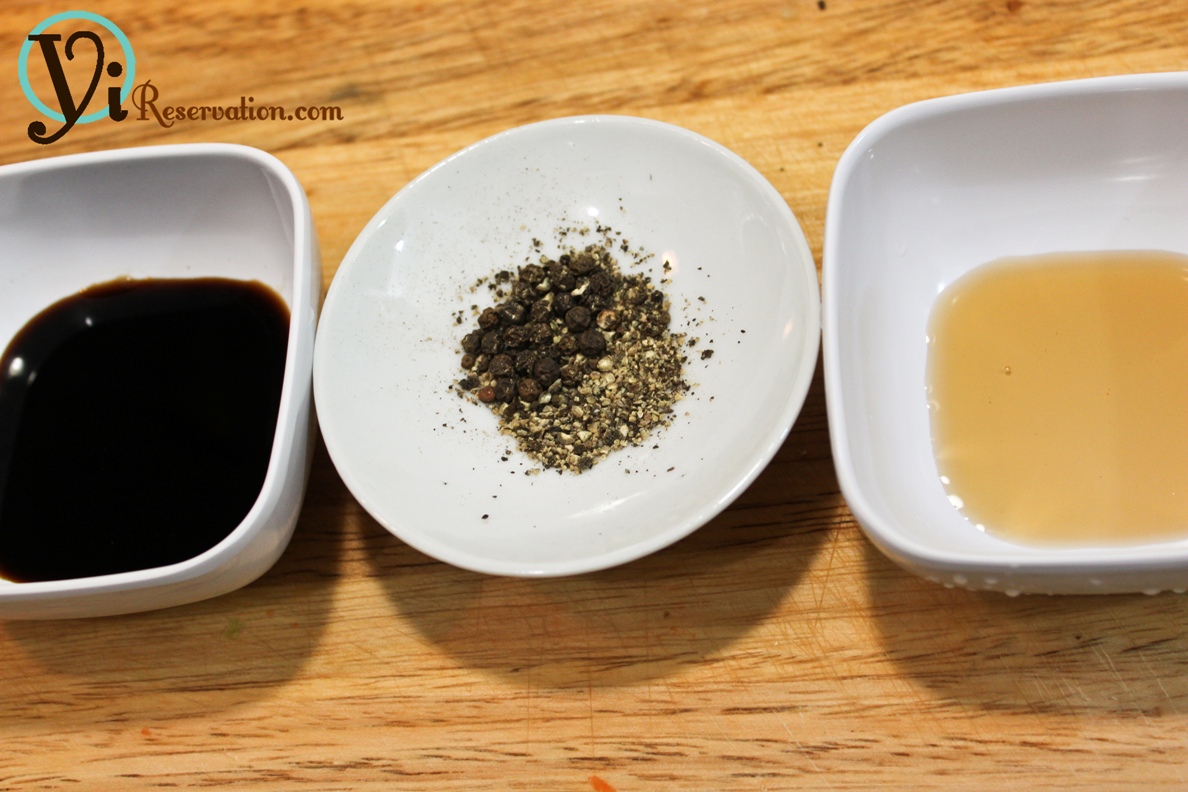 ½ tbsp Soy sauce
½ tbsp Cooking wine
½ tsp Crushed black pepper
Black Pepper Steak Sauce (yields 1.5 cup of sauce)
a) 1.5 tbsp Bell pepper, finely chopped
b) 1.5 tbsp Celery, finely chopped
c) 1.5 tbsp Carrots, finely chopped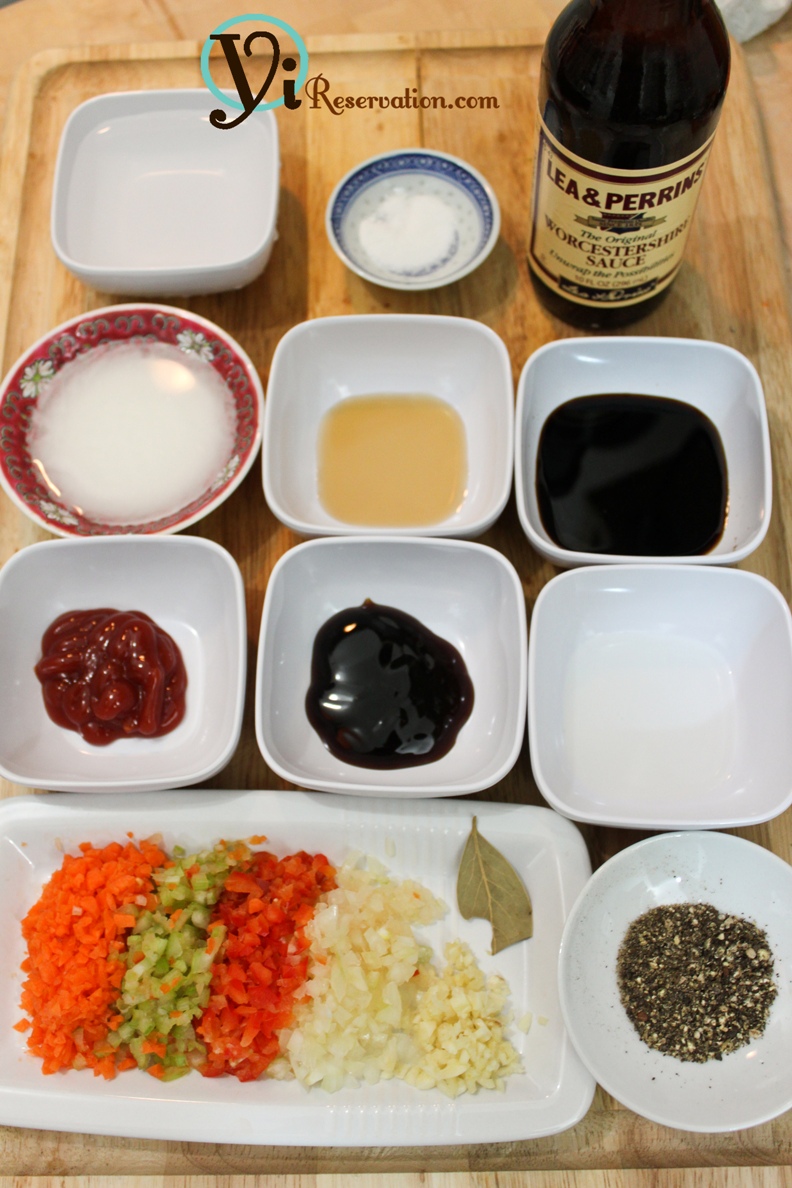 d) 1.5 tbsp Onion, finely chopped
e) 1tsp Garlic, finely chopped
f) 1 Bay leave
f) ½ – 1 tbsp Freshly ground pepper
g) 3 tbsp Soy sauce
h) 3 tbsp Cooking wine
i) 2 tbsp Ketchup
j) 2 tbsp Oyster sauce
k) 2 tbsp Lemon juice
l) 2 tbsp Sugar
m) 3 tbsp Worsherster sauce
n) 1.5 cup Beef broth or water
o ) 2 tsp Corn starch, dissolved in 1 tbsp of water
.
[/stextbox]
[stextbox id="custom"]Steps
Skip step1 if you have filet mignon or just want to save some time. The purpose of this step is to tenderize the meat.
1. In a large mixing bowl, add 3 cups of water and 1 tsp of baking soda. Soak the steak in this water for ½ to 1 hour. Baking sauce bath loosens up the meat and makes the steak tender.
2. Rinse the steak in cold water. Pat it dry gentle pound it with a meat mallet. Then add the steak marinade condiments. Cover and let it rest in fridge for about ½ hour ( you can leave it in the fridge for up to one night)
3. Cut the carrot into ½" x ½ "cubes. Slice the bell pepper and cut up the broccoli. Blanche these in 3 cups of boiling water with 1 tsp of oil and salt until al dente.
[nggallery id=31]
4. Make the steak sauce: in a frying pan, add 1 tbsp of oil and sauce condiment a) to e). Cook for about 3 minutes until browned.
5. Add condiment f) to n). Once boiled, simmer it in low heat for 20 minutes. Thicken the sauce with corn starch and adjust the flavor with additional salt and pepper.
6. Over high heat, grill the steak on a grill or a heavy skillet such as cast iron. Nicely sear one side with little movement of the steak. For medium rare, grill the side for about 3.5 minutes.
[nggallery id=32]
7. Flip the steak and sear the other side. To make it look better you can also grill the side of the steak. At the end grill the raw onion for about 1 minute.
8. **If serving on a sizzler, first heat up the sizzler on stove top. Place the vegetables and steak on the hot plate and serve the sauce on top.
[nggallery id=33]
Tips
** If you use a sizzling plate, make sure you slightly undercook your steak to compensate the additional cooking from the sizzler.[/stextbox]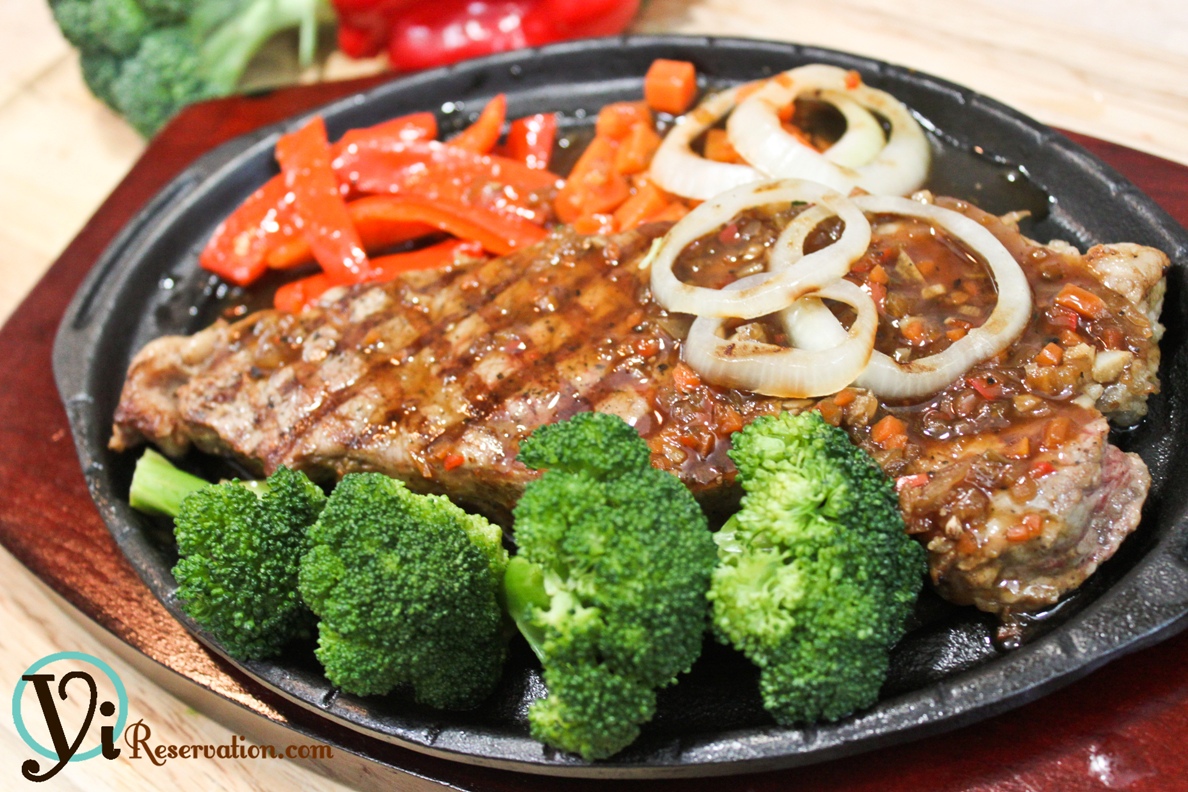 The same steak on a white plate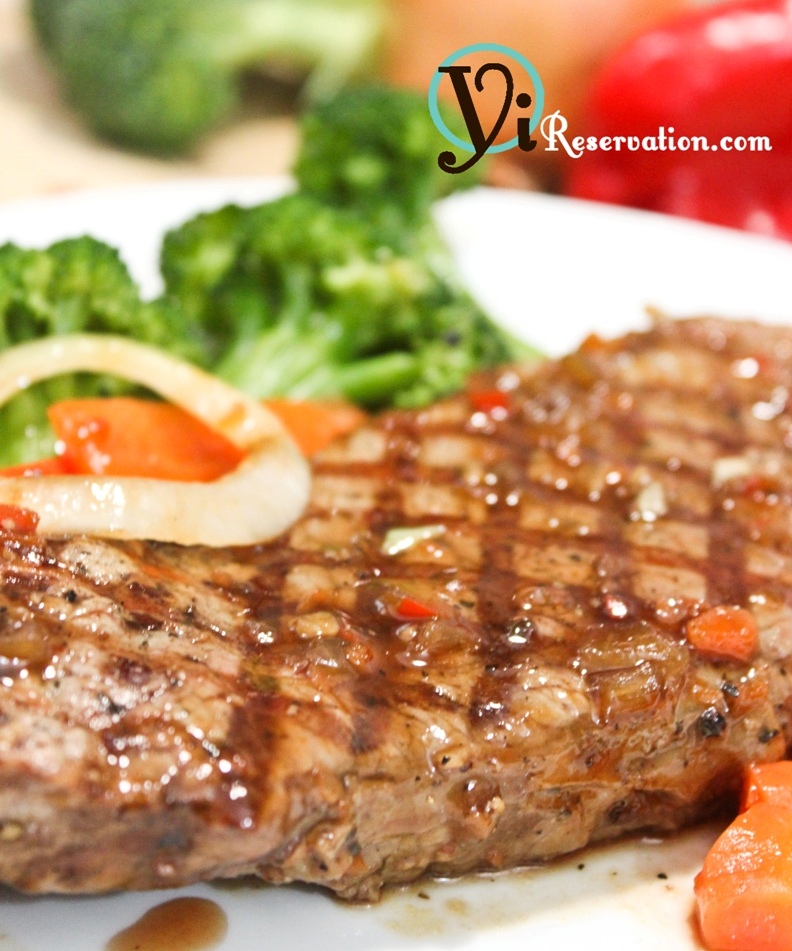 Warning
: Use of undefined constant rand - assumed 'rand' (this will throw an Error in a future version of PHP) in
/home/yirese5/public_html/wp-content/themes/yireservation/single.php
on line
72
Warning
: Parameter 2 to wp_hide_post_Public::query_posts_join() expected to be a reference, value given in
/home/yirese5/public_html/wp-includes/class-wp-hook.php
on line
287