Cantonese Classic – White Boiled Shrimp (白灼蝦)
Warning
: Parameter 2 to wp_hide_post_Public::query_posts_join() expected to be a reference, value given in
/home/yirese5/public_html/wp-includes/class-wp-hook.php
on line
287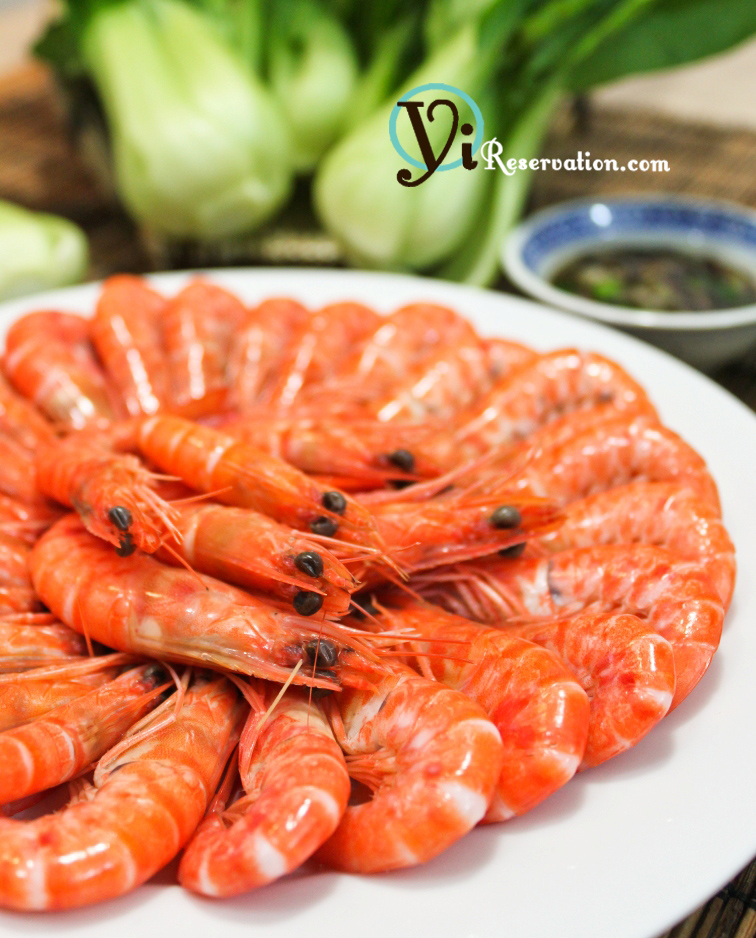 To start my last post of year 2010 (or the 10th post of Yi Reservation), I'd first like to wish you all a Happy New Year. I also sincerely thank everyone for visiting and making comments on this site. Since Yi Reservation's official launch on 12/10 there have been over 1000 visitors from every continent. I look forward to sharing more exciting recipes in year 2011 and your continuous support will be much appreciated.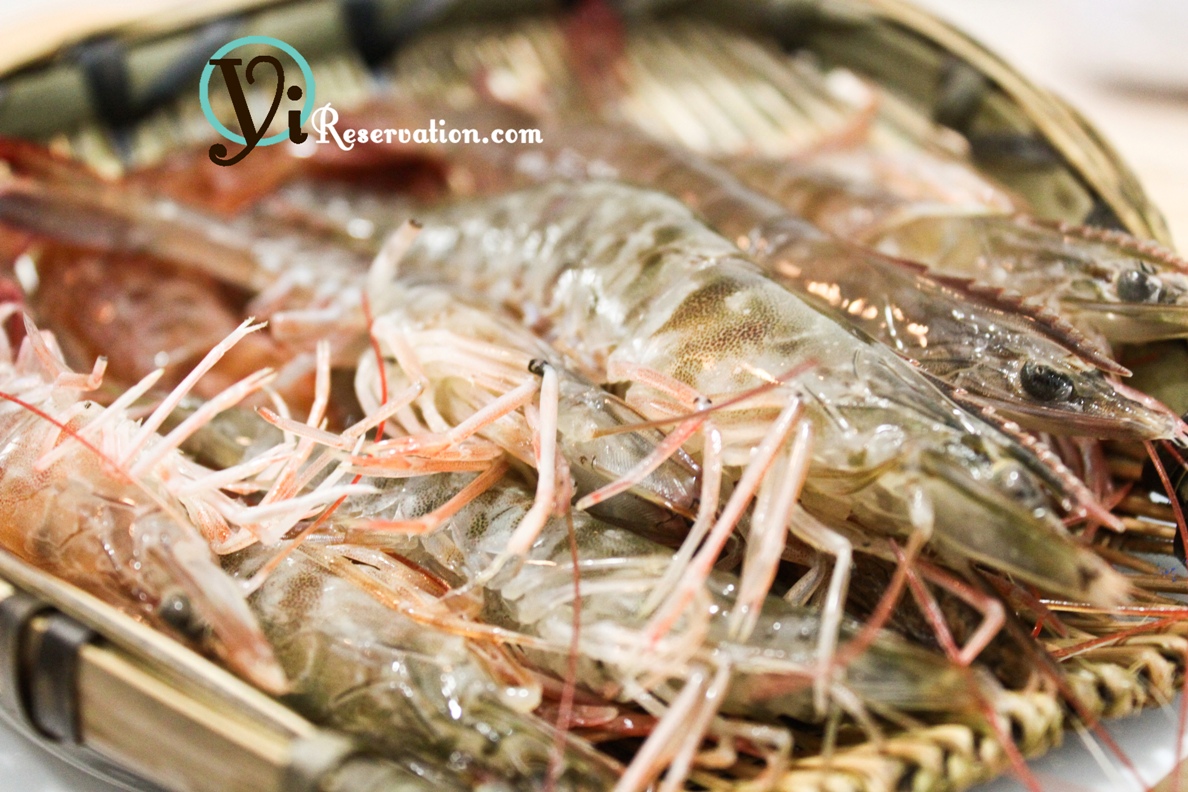 With the holiday spirit in mind, I decided to share a simple Cantonese festival dish called white boiled shrimp. Despite its unappetizing name, white boiled shrimp is one of my favorite Cantonese dishes and perhaps one of the best ways to cook fresh shrimp. As the name suggested, white boiled shrimp is prepared by boiling fresh shrimp in boiling water, which retains all the natural flavor of shrimp and captures the peak of its sweetness (taste) and crunchiness (texture).
By now it's obviously to you that the freshness of the shrimp is the key to this dish. When I scored some large live shrimp that you see in the recipe, I swear I could almost taste the savoriness of the shrimp. To finish up the dish in restaurant quality, I employed a fault-proof double-cooking method, a trick I picked up from a recent trip to Hong Kong. Shrimp gets cooked very fast so you want to handle as quickly as you can. Once the shrimp is done, I normally serve it hot. The best way to enjoy the shrimp is to peel off the shell and dip the goodness into the sauce (recipe included) or just eat it straight up.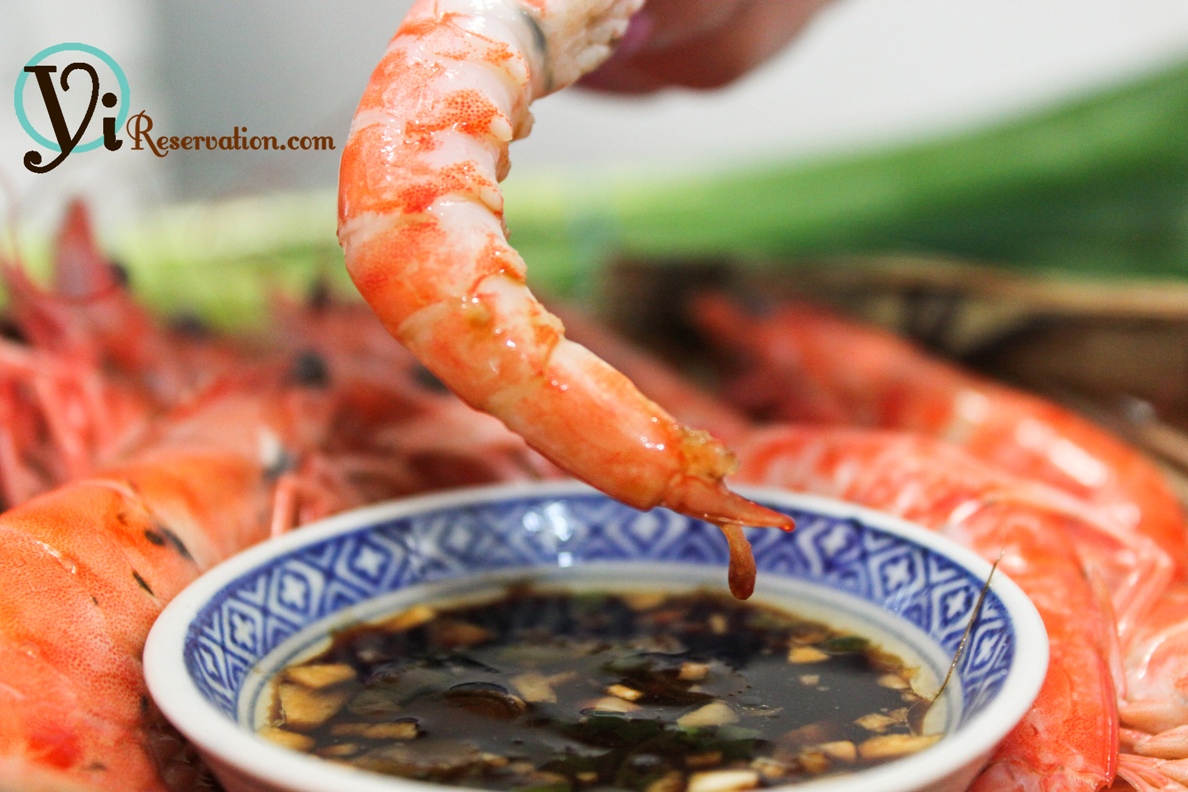 If you are a less experienced cook, this recipe is probably your best bet to amaze people during this New Year's Eve dinner and watch them fight for the last shrimp :).
[stextbox id="info" bgcolor="9fdfd9″]Ingridients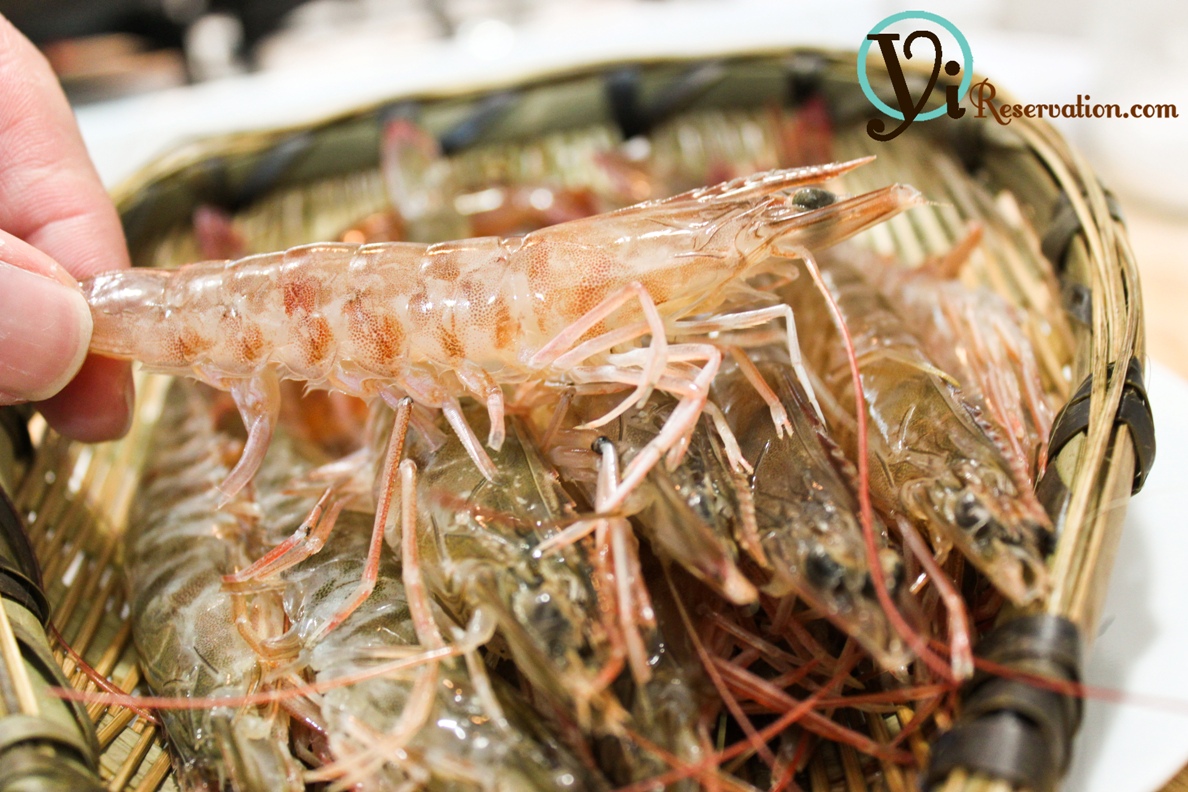 12 oz Fresh shrimp (live one preferred)
3 slice Ginger
1 sprig Scallion
2 tbsp Cooking wine (optional)
.
Scallion Dipping Sauce
1 tbsp Scallion, minced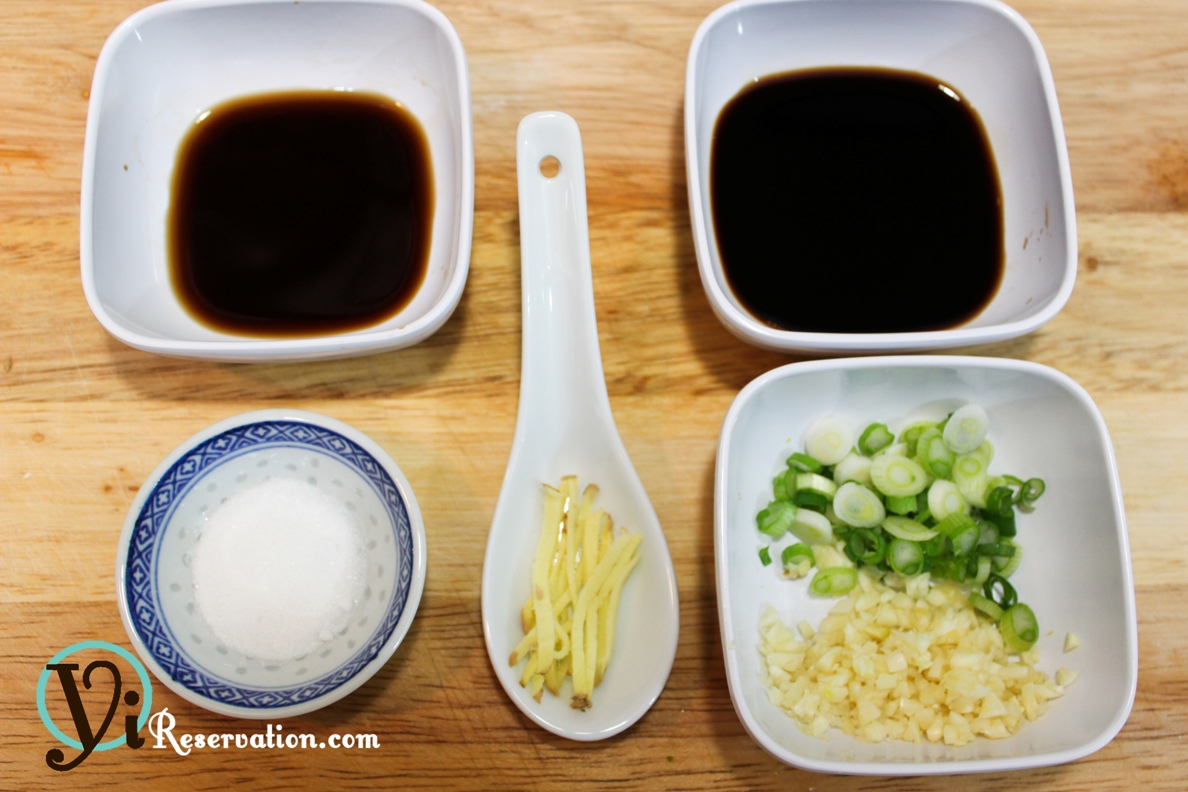 1 tbsp Garlic, minced
¾ tbsp Sugar
4  tbsp soy sauce
Ginger Vinegar Dipping Sauce
1 tbsp Soy sauce
3 tbsp Black vinegar
½ tbsp Ginger strips[/stextbox]
[stextbox id="custom"]Steps
1. Rinse the shrimp in cold water and drain it in dry.
2. To make the scallion dipping sauce, in a small sauce pan over low heat, fry the minced scallion and garlic in 2 tbsp of oil until it turns brown. Pour the oil, scallion, garlic to a bowl and mix with soy sauce, and sugar.
3. To make the ginger sauce, mix the ginger, soy sauce, and vinegar together. Both sauces can be made ahead of the time.
[nggallery id=35]
4. Boil 8 cups of water with ginger and scallion in a wok or pot. Add shrimp to the boiling water and cook for 1.5 to 2 minutes. Take the shrimp out as soon as it turns white. Keep the pot of water on stove.
5. Return the shrimp back to the same pot of boiling water. Boil the shrimp for about 30 seconds – 1 minute. Take it out when it turns opaque completely. When the flesh starts to shrink it is a sign that shrimp is overcooked
[nggallery id=36]
[/stextbox]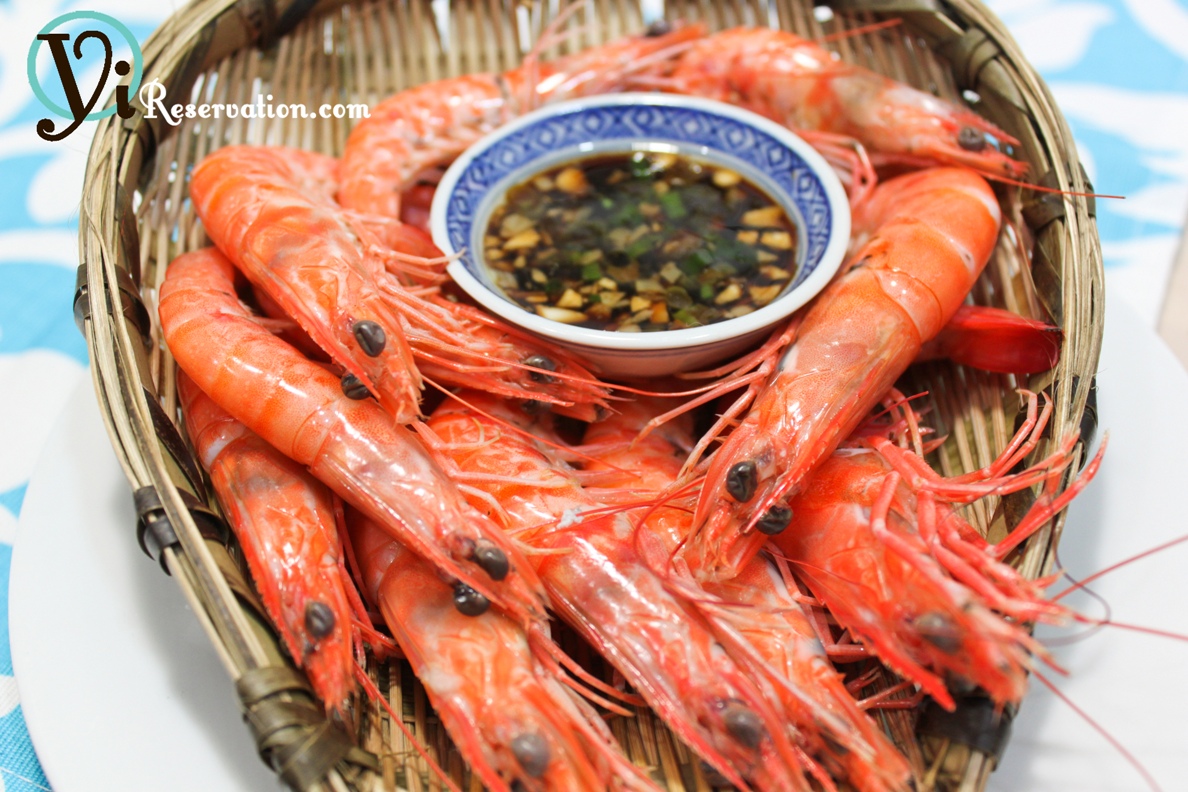 Warning
: Use of undefined constant rand - assumed 'rand' (this will throw an Error in a future version of PHP) in
/home/yirese5/public_html/wp-content/themes/yireservation/single.php
on line
72
Warning
: Parameter 2 to wp_hide_post_Public::query_posts_join() expected to be a reference, value given in
/home/yirese5/public_html/wp-includes/class-wp-hook.php
on line
287