Winter Skin Savior – Chestnut with Pig Feet Soup (黃豆栗子豬手湯)
Warning
: Parameter 2 to wp_hide_post_Public::query_posts_join() expected to be a reference, value given in
/home/yirese5/public_html/wp-includes/class-wp-hook.php
on line
287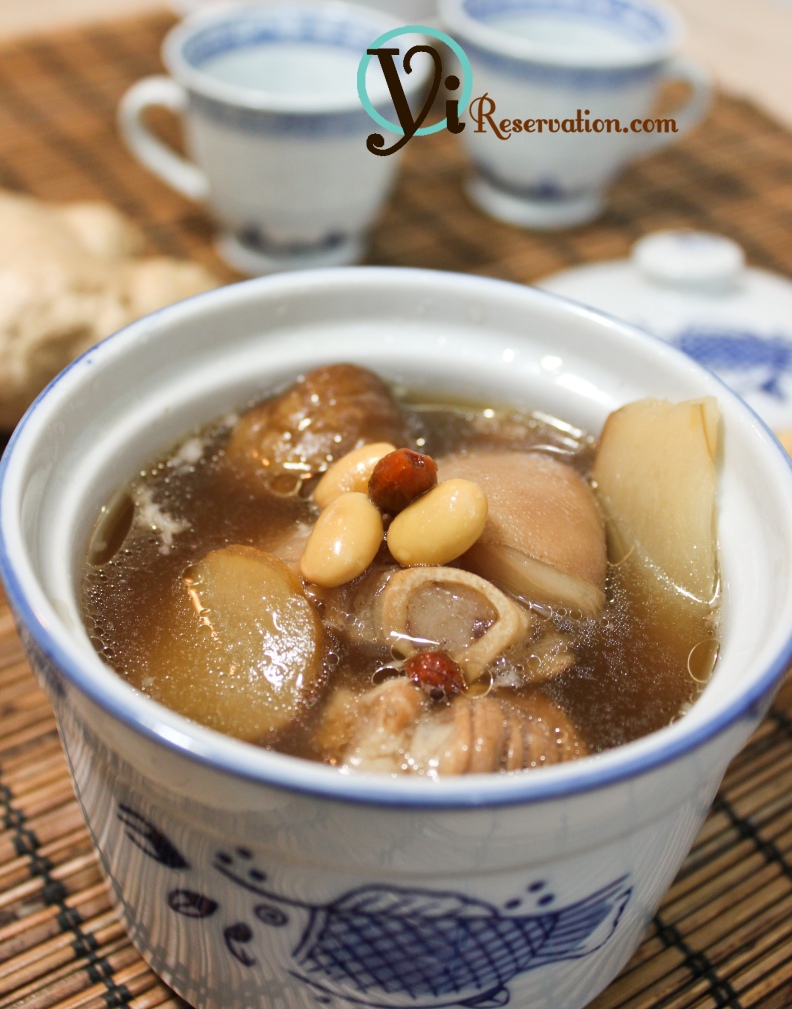 Well, it was unfortunate that I caught a cold right before the weekend started. The constantly cold and dry weather here in NYC made everyone complain about having scratchy throat and dry skins. Here's my food remedy to fight against these annoying winter symptoms. Ladies you might want to pay special attention to the effect of this recipe.
You probably have heard that collagen is good for human skin. It gives your skin the kind of youthful natural glow if consumed regularly and you can even save some money on skincares as well. Pig feet are rich in natural collagen and have less fat than you would think. Although they don't look and sound appetizing, pig feet are very commonly used in all kinds of Chinese cooking.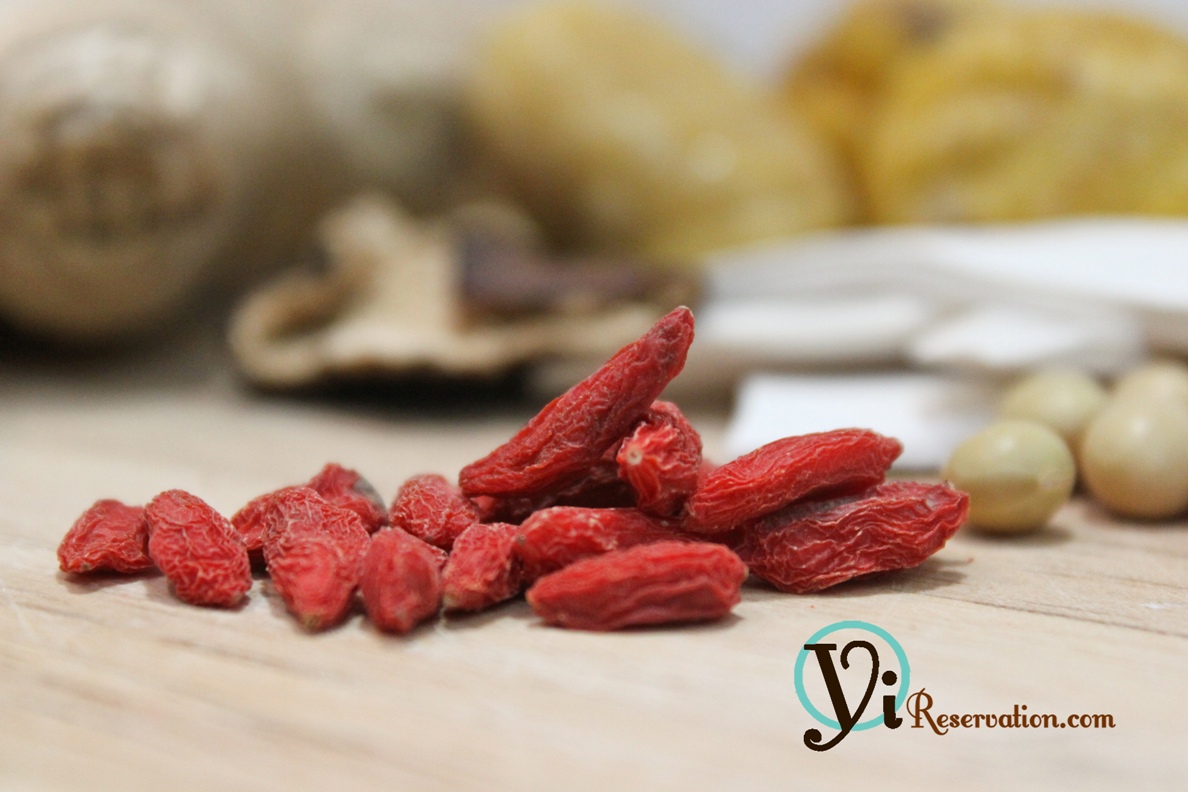 As for my cold, the therapeutic effect of the soup is turned on  by adding chestnuts, soybeans, goji berries, dried Chinese yam, and some other herbs. Goji berries, or wolfberry, is used in Chinese soup, congee, and tea. It is said to have various health benefits against vision-related symptoms and etc. Recently it has also gain some commercial success here in the US as I saw it available in Whole Foods now (at a premium price though). But you can always get it in a Chinese grocery store or drug store for a lot less.
Just a quick note on Chinese yam, or that "white stuff" in the ingredient picture, you can also get the fresh ones from a Chinese, Japanese, or Korean supermarket. Chinese yam and goji berries are very commonly use in tonic soup cooking.
[stextbox id="info" bgcolor="9fdfd9″]Ingridients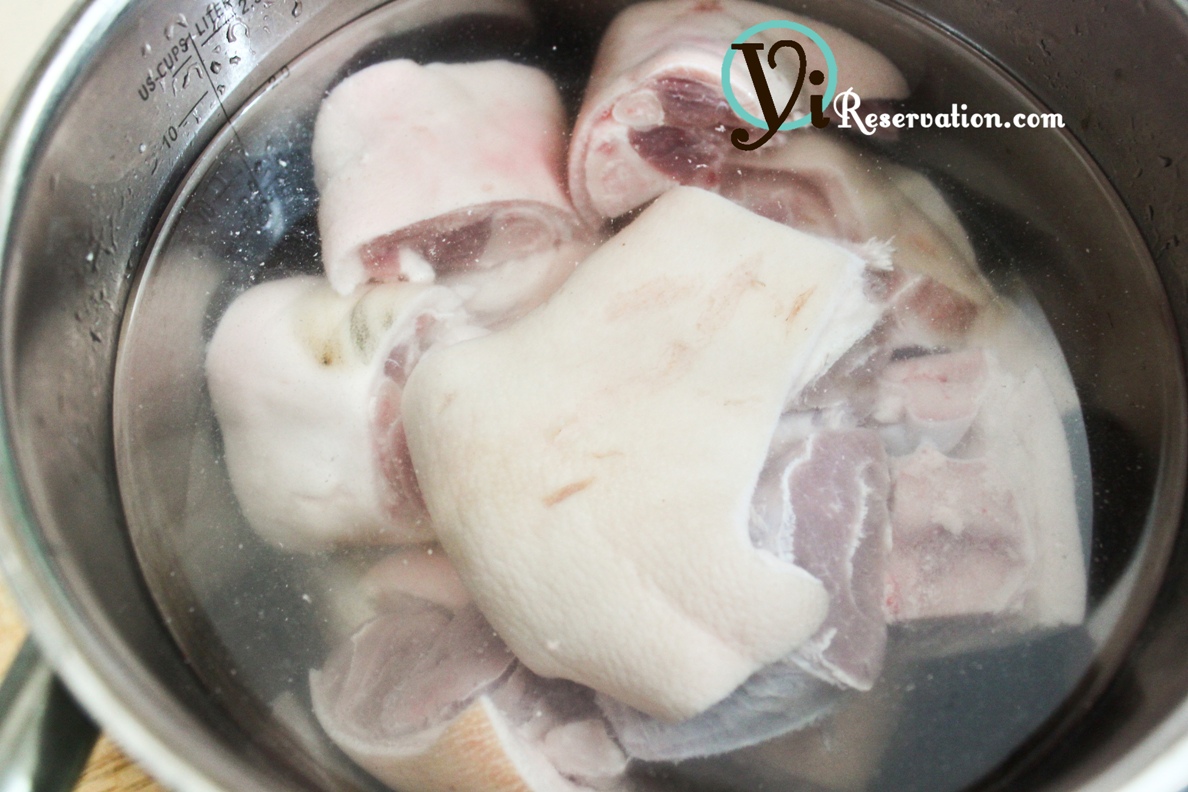 1 lb Pig feet. Chop to chunks
6 oz Chestnuts
2 tsp Goji berries
1 oz Dried soybean, soaked in water for 5 hours
4 Qt Water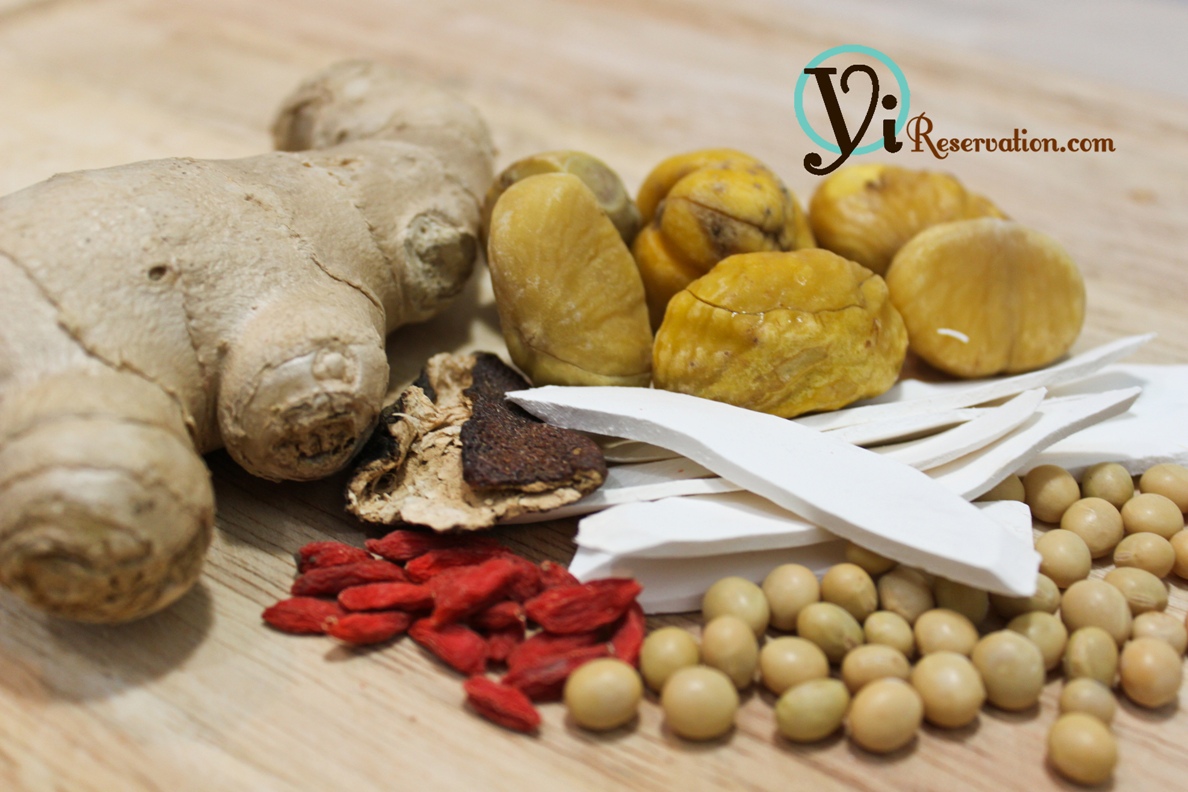 2 oz Dried Chinese yam(or 5 oz fresh Chinese yam), soak in water for 1 hour
2 slice Ginger
1 piece Dried Orange peel
Salt to taste
.[/stextbox]
[stextbox id="custom"]Steps
1. Clean the pig feet and blanche them in boiling water. Remove the scum on surface. About 5 mintues.
2. In a large soup pot, combine all the ingredients with 4 quarts of water. Boil in medium-high heat for 30 mutes. Turn to low heat and boil for another 2.5 hours. Add salt to taste at very end.
[nggallery id=29][/stextbox]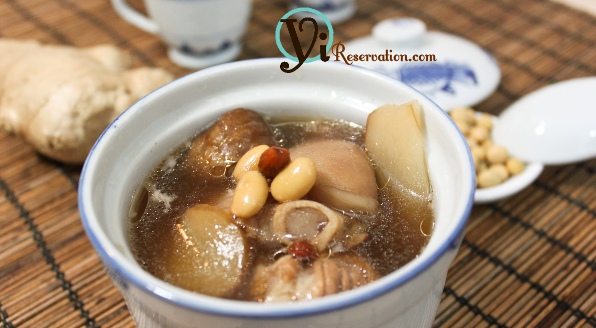 Warning
: Use of undefined constant rand - assumed 'rand' (this will throw an Error in a future version of PHP) in
/home/yirese5/public_html/wp-content/themes/yireservation/single.php
on line
72
Warning
: Parameter 2 to wp_hide_post_Public::query_posts_join() expected to be a reference, value given in
/home/yirese5/public_html/wp-includes/class-wp-hook.php
on line
287