Steamed Crab (清蒸蟹)
Warning
: Parameter 2 to wp_hide_post_Public::query_posts_join() expected to be a reference, value given in
/home/yirese5/public_html/wp-includes/class-wp-hook.php
on line
287
Cooking fresh crab during the fall crab season has always been a great fun treat for me. With large supply of live crab during this time I get to try different recipes ranging from refreshing crab bisque to the tasty Singapore Chili Crab.
But when I find myself crave for some shellfish but have no time to cook, I normally treat myself with a simple and delicious steamed crab. You just can't go wrong with the sweet crab meat and delicate texture a steamed crab has to offer.
When it comes to crab steaming, I am in the camp of cleaning and preparing my crab before cooking it. The other camp – cooking the crab and cleaning it afterwards, adds unnecessary cold tab water taste which I think ruins the flavor of the fresh crab.
Use this tutorial as a guide if you have not masted the art of crab preparation yet.
Eating a whole crab is a messy and difficult process. If you are skillful enough you can probably take out the meat in lumps and enough a big bit of crab feast.
For people like me who are not that technical, we always end up picking the little flakes little by little. That's why I always make a dipping sauce to make the effort worthwhile.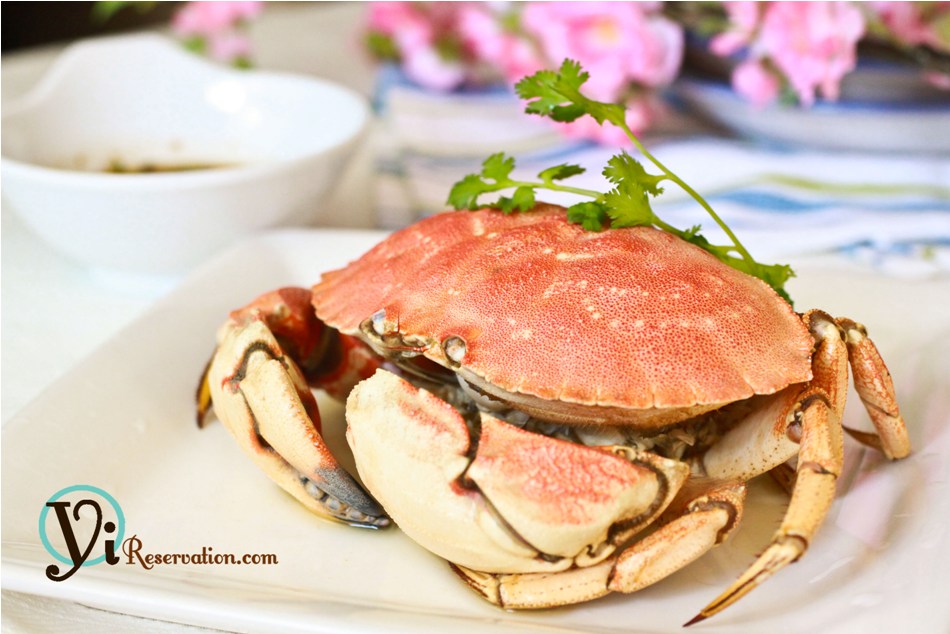 The steamed crab is normally served with butter dipping sauce or butter garlic sauce. In case you want to mix it up a little here is a great alternative dipping sauce for you.
Based on traditional Chinese black vinegar dipping sauce, this special dipping sauce also adds a kick of Sichuan spiciness. Courtesy of my good friend Steven H, who originally concocted this wonderful sauce.
[stextbox id="info" bgcolor="B2FAEE"]
Steamed Crab – Ingredients
2 Live crabs ( I use stone crab in this recipe)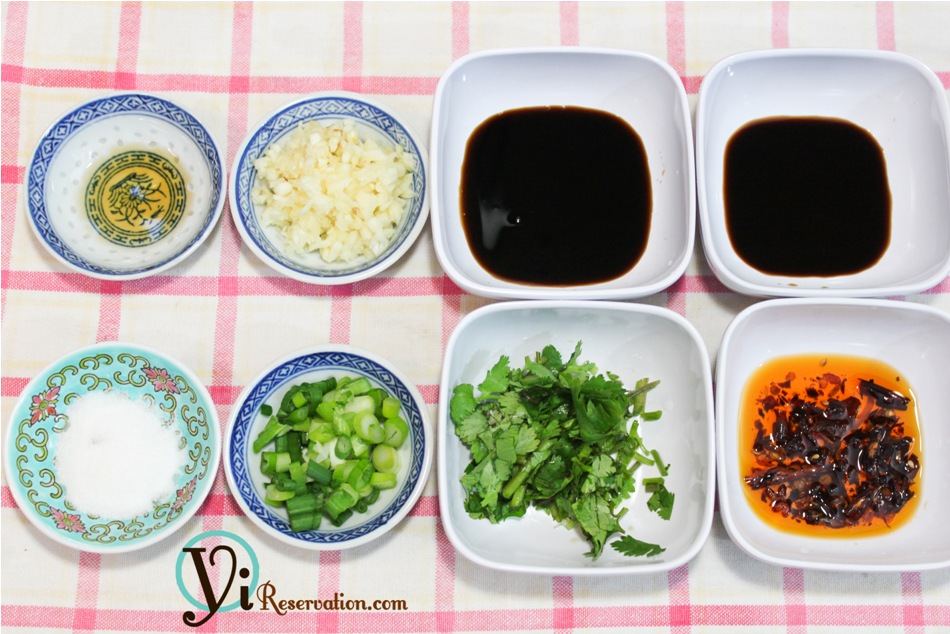 For Spicy Crab Dipping Sauce
3 tbsp Soy sauce
1.5 tbsp Black vinegar
1 tbsp Hot oil
1 tsp Sesame oil
2 tsp Sugar
1 tbsp Minced garlic
1 tbsp Chopped scallion
1 tbsp Chopped cilantro
Sesame seeds
[/stextbox]
[stextbox id="custom"]
Steamed Crab – Step By Step
1. Thoroughly clean and process the live crab following this tutorial
2. Make the special dipping sauce by combining all sauce ingredients and mix well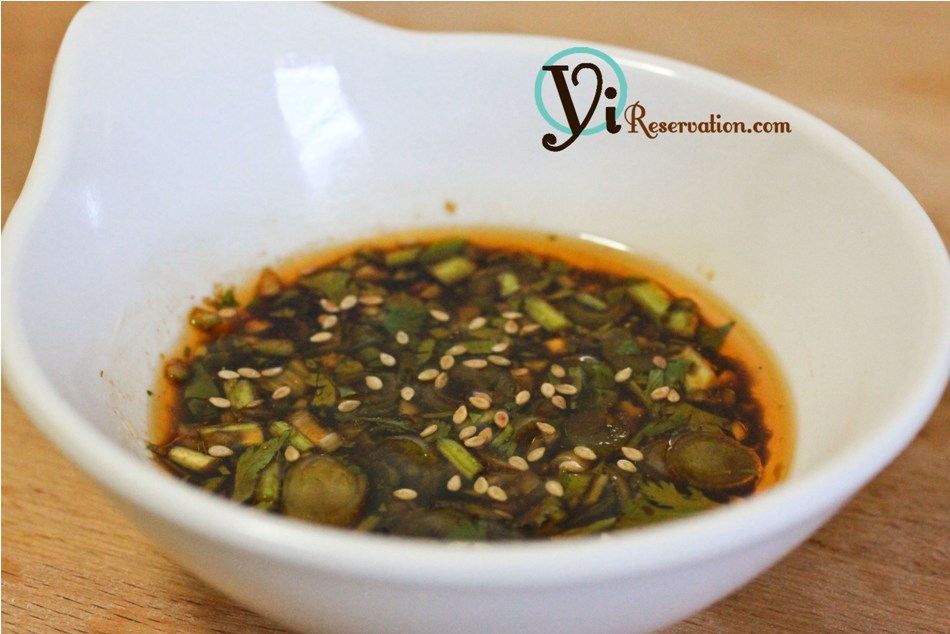 3. Place the crab carapace side down on a boiling steamer. Steam in high heat for about 11 minutes. Serve with the dipping sauce.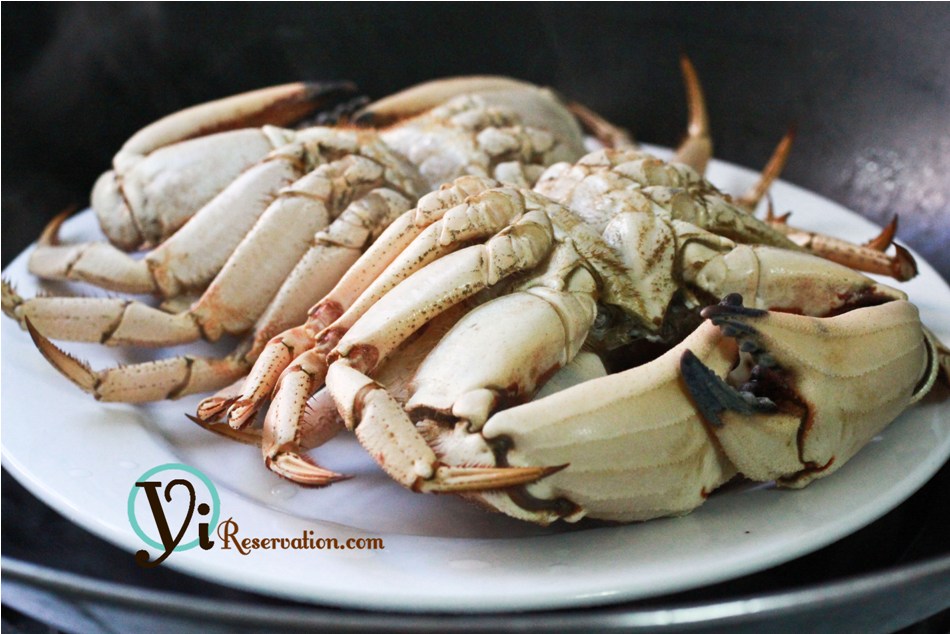 [/stextbox]
Cut crab into 4 to 6 pieces and serve with the dipping sauce on the side.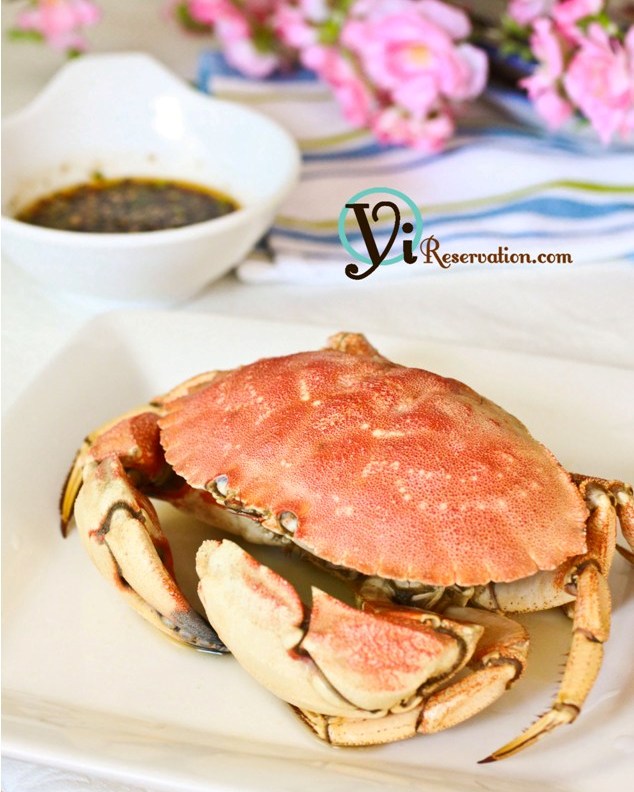 Warning
: Use of undefined constant rand - assumed 'rand' (this will throw an Error in a future version of PHP) in
/home/yirese5/public_html/wp-content/themes/yireservation/single.php
on line
72
Warning
: Parameter 2 to wp_hide_post_Public::query_posts_join() expected to be a reference, value given in
/home/yirese5/public_html/wp-includes/class-wp-hook.php
on line
287