Steamed Mussels in White Wine Sauce {Cooking Planit Review}
Warning
: Parameter 2 to wp_hide_post_Public::query_posts_join() expected to be a reference, value given in
/home/yirese5/public_html/wp-includes/class-wp-hook.php
on line
287
By now you've probably heard enough of me talking about Cooking Planit and T-fal cookware from my giveaway teaser post and the Cooking Planit Review (check out those two posts if you found yourself lost at this point), I figure it'd be a good time to actually cook a dish using the app and the cookware.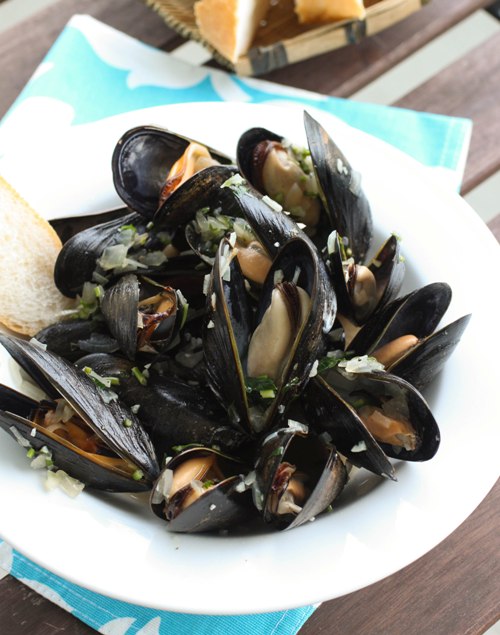 Finding the recipe on Cooking Planit was really easy. As I was craving for some seafood I decided to try out the Steamed Mussels in White Wine Sauce. Here is how it went down:
I pretty much followed the recipe to the T except for a few minor changes which I'll note below. If you have ever cooked mussels before you probably know that the shellfish does need a little cleaning work before you cook it. Cooking Planit has all that covered in details. The entire cooking experience was impressive as I felt very much in control the whole time even though it was my first time cooking this dish.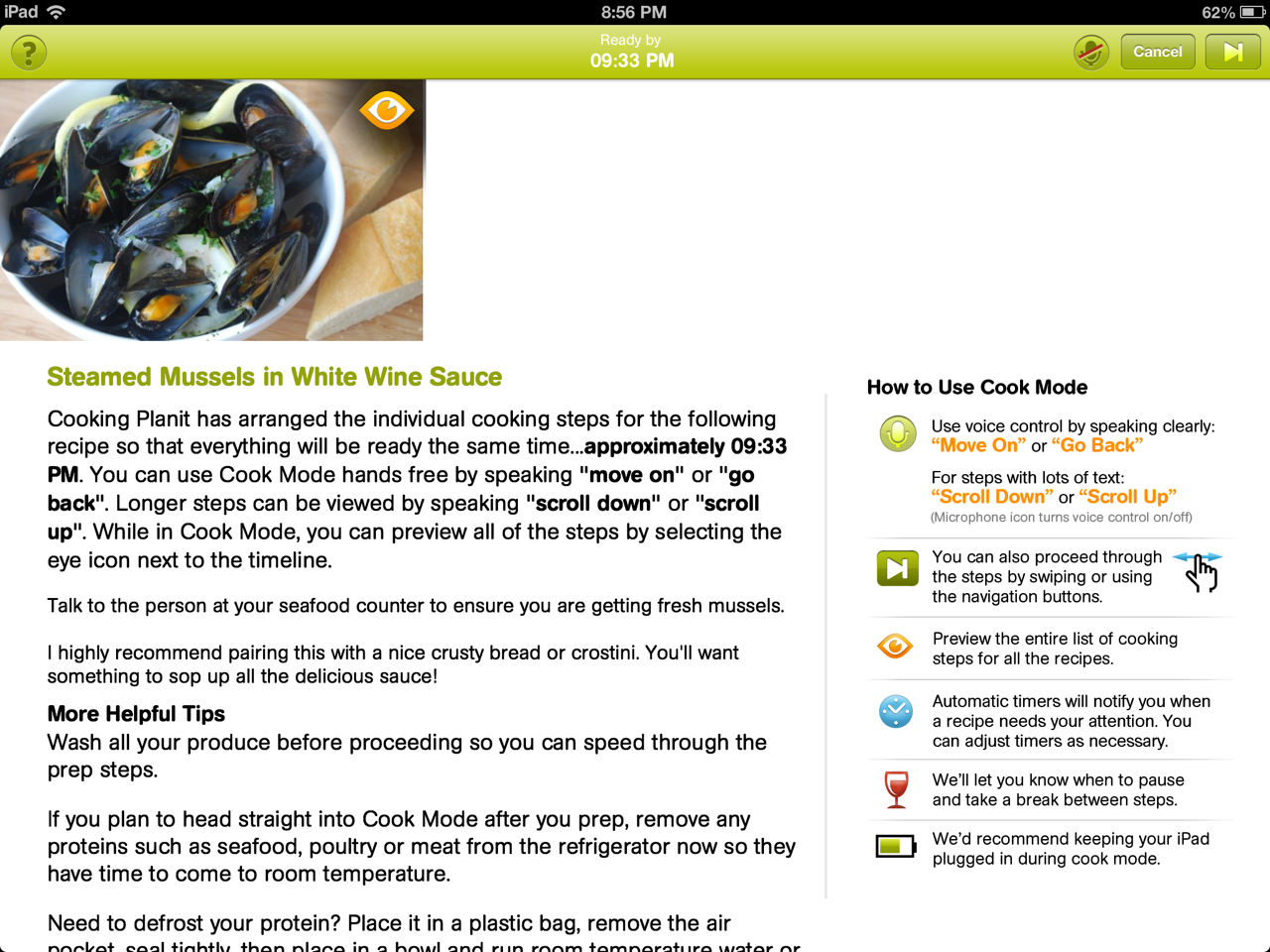 I do realize this is my first recipe post ever since I moved to my new apartment so I am really excited to debut my new kitchen on a Cooking Planit recipe.
I started with all the prepare work suggested by the app. I first prepared my lemon, shallots (substituted with onion), garlic, and parsley according to the recipe. I then cleaned the mussels following in the detailed instructions.
In my newly acquired T-fal pot, I sauteed the onions until softened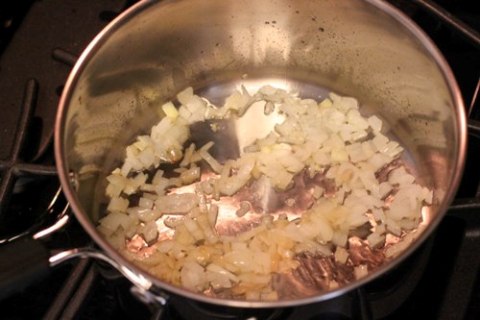 Add the garlic to the pot and sauteed for another minute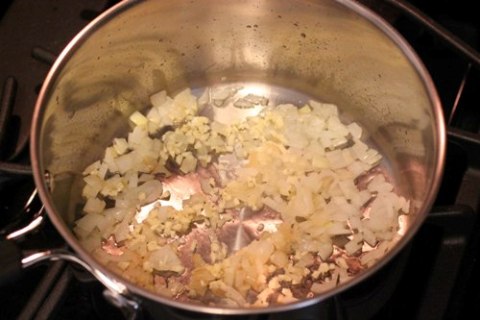 Add mussels, white wine, water (omitted), and lemon wheels (only used squeezed lemon juice). Stir to combine all the ingredients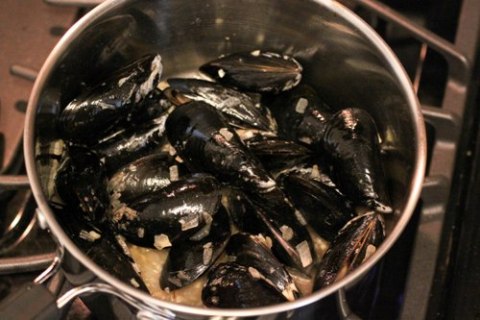 Cover and steam until the mussels open, about 7-10 minutes. Transfer the cooked mussels to clean bowl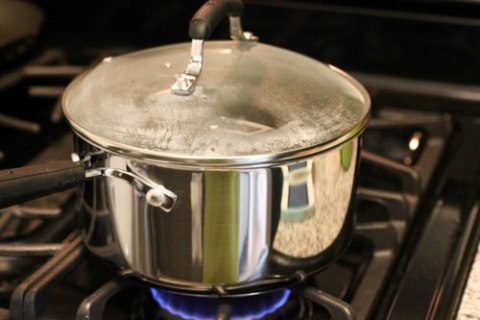 (I only steamed for 5.5 minutes as I like my mussels to be slightly undercooked)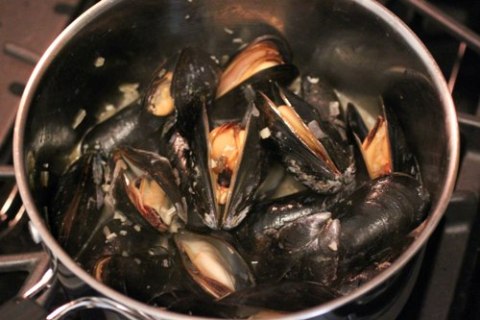 Put the pot of cooking liquid back on stove. Add butter, parsley, salt, and pepper. Drizzle the cooking liquid over the top.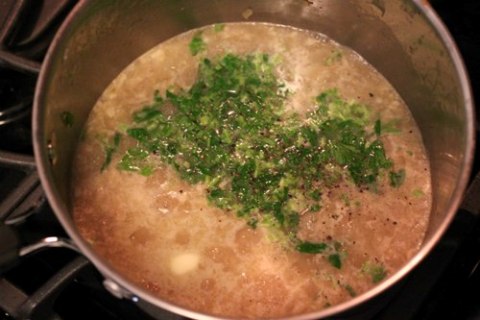 And you are done cookiubg this delicious steamed mussel dish. Was this easy!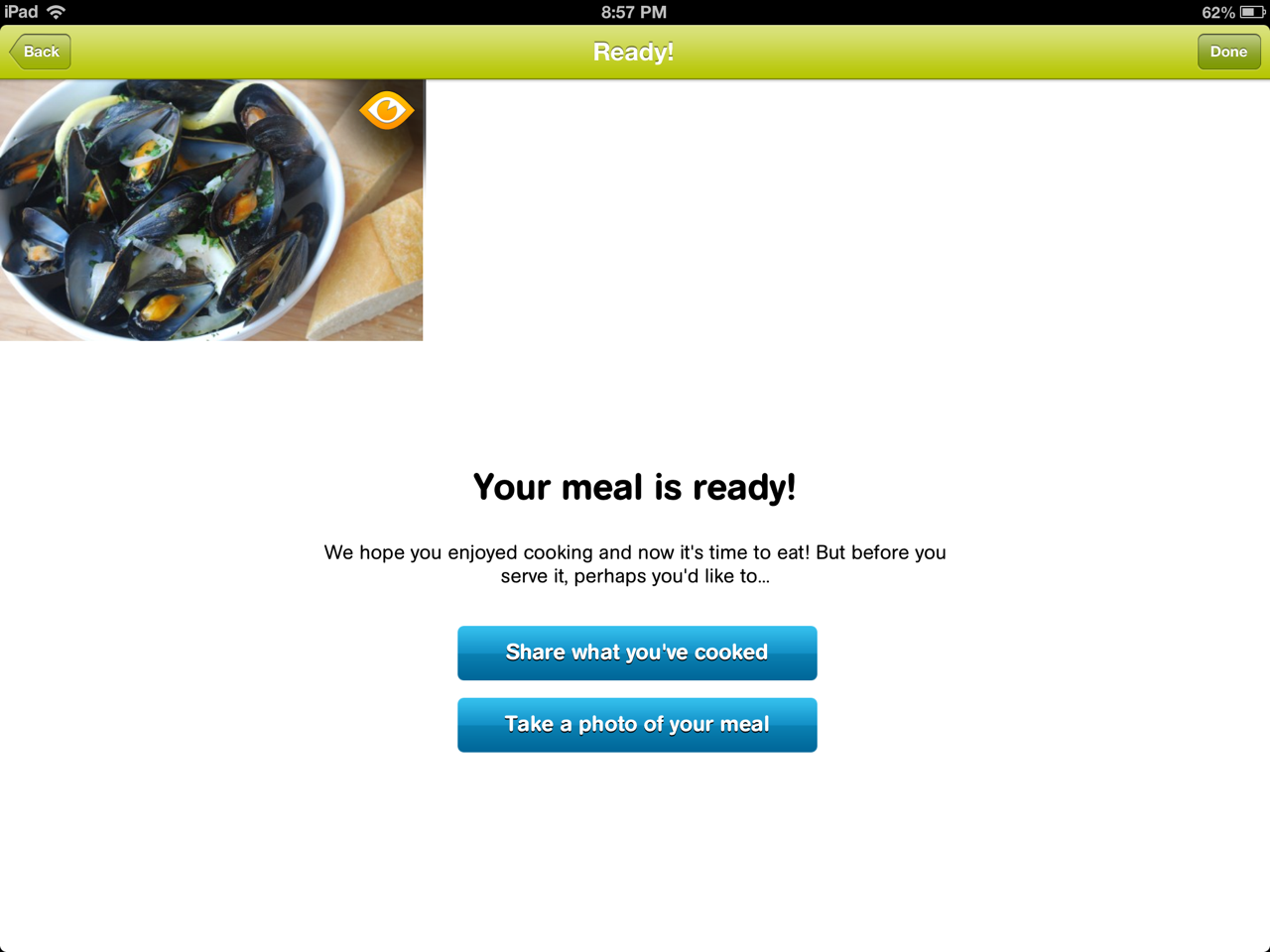 Before you move down the full recipe I just would like to remind you that my Cooking Planit and  T-fal giveaway is going to officially start on Thursday, 9/5/13 and the winner will take home a 12-piece T-fal cookware set!! Additionally, you can increase your chance to win by checking out my fellow bloggers' giveaways:
One more shot from my new outdoor bistro table 🙂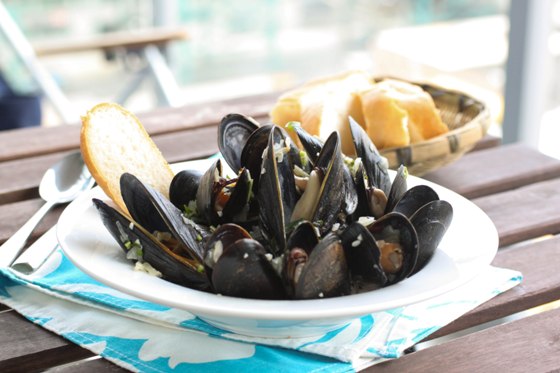 Don't wait, try the FREE VERSION of Cooking Planit today. (Android version coming soon.) You can also use all features on the Cooking Planit Website. Registration is free, so try it today.
And check out the giveaway prize here: T-fal Stainless Steel with Thermo-spot 12-Piece Cookware Set, and get ready to WIN with Cooking Planit and T-Fal.
You can engage with our bloggers on these fine networks: Facebook, Twitter, andPinterest

Disclaimer: I received a copy of the Cooking Planit app and T-Fal Cookware set to use for my reviews. I agreed to write a post on each. In no way will that influence my opinions about the products. As always I will give you my followers my honest opinion
Warning
: Use of undefined constant rand - assumed 'rand' (this will throw an Error in a future version of PHP) in
/home/yirese5/public_html/wp-content/themes/yireservation/single.php
on line
72
Warning
: Parameter 2 to wp_hide_post_Public::query_posts_join() expected to be a reference, value given in
/home/yirese5/public_html/wp-includes/class-wp-hook.php
on line
287