Sweet and Sour Spareribs (糖醋排骨)
Warning
: Parameter 2 to wp_hide_post_Public::query_posts_join() expected to be a reference, value given in
/home/yirese5/public_html/wp-includes/class-wp-hook.php
on line
287
Just to clarify before you get confused by the name of the dish, this sweet and sour ribs recipe is in NO relation to the household name sweet and sour (pick your choice from 1.chicken, 2.pork, 3.shrimp) which is on every single Chinese takeout restaurant's menu here in North America. If you are looking for a recipe for this lightly battered deep fried chicken (or pork and shrimp) that comes with the red sweet and sour sauce, you'll be disappointed and I do apologize. But if you are adventurous enough to learn what the sweet and sour means to 1.3 billion Chinese people, you ought to read on.
Sweet and sour spareribs are got to be one of best known rib dishes in China. In Chinese, it is literally called "sugar and vinegar spareribs"( in Chinese) which indicates the main ingredients of this dish. In China the ribs are traditionally deep fried then coated in a super delicious sweet and sour sauce. That's how I had been making it until last year when I came across this modified recipe from my aunt in China.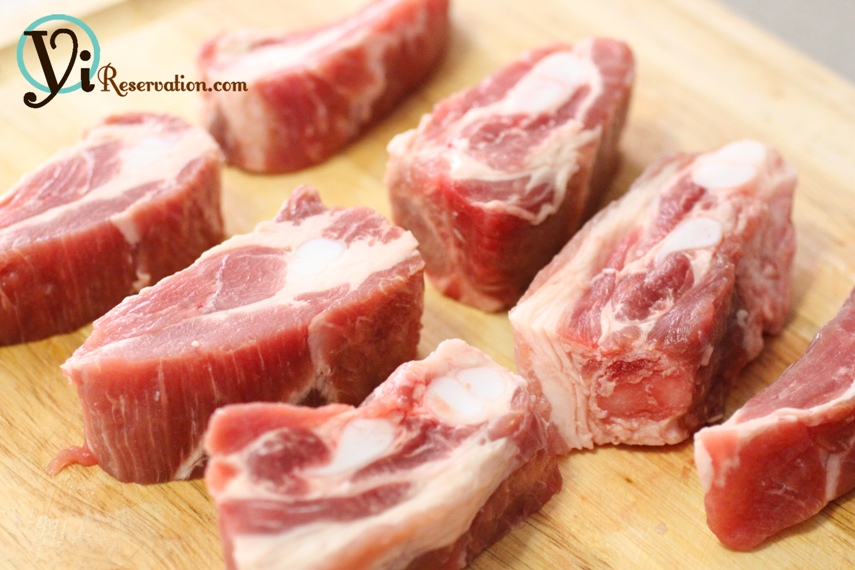 This deep-fry-free recipe is not only healthier than the original version but also a lot easier to make as long as you have the right ingredients and follow the suggested recipe hereJ.  When I cooked this recipe for the first time last year I was totally blown away by how easy and how good these ribs were. It makes me drool every time I think about these savory and succulent ribs covered in finger licking sauce. Plus you'll hardly need a knife as they will be falling off the bone tender.
To make these killer ribs, you'll need Chinese black rice vinegar preferably the one from Zhenjiang (aka Chingkiang), China.  If you really can't find black vinegar  use white rice vinegar instead. In terms of meat, try to use fresh meaty baby-back ribs if you can. To make serving easier I normally have my butcher cut the ribs half across the rack so each piece is about 2-3 inch long. Leave some fat on the ribs as it will be totally rendered at the end.
Follow the simple step-by-step recipe below and you'll guarantee to have your carnivorous cravings satisfied.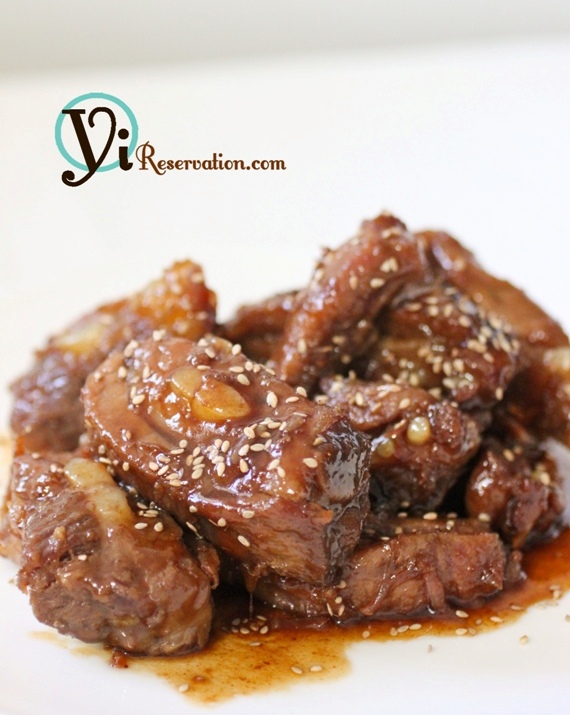 [stextbox id="info" bgcolor="ecf6f5″]
Sweet and Sour Spareribs – Ingredients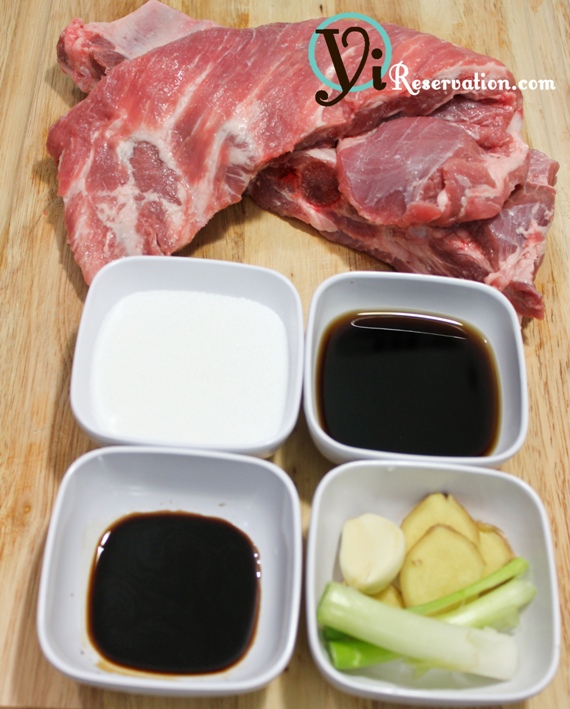 2 Lb Spareribs cut to 2-3 inch pieces
½ cup Sugar
¼ cup Black vinegar
3 tbsp Soy sauce
4 cup Water
1 Scallion, cut to 2 inch long pieces
3 slice Ginger
1 Bay leaf
1 clove Garlic, minced
Roasted sesame seeds for garnishing[/stextbox]
[stextbox id="custom"]
Sweet and Sour Spareribs – Step By Step

1. Soak the ribs in cold water for at least half an hour to get rid of blood. Clean thoroughly in running water. Drain off the excess water.
2. In a wok or medium size skillet over medium heat, combined the ribs, 2/3 of sugar, water, ginger, scallion, and bay leave. Once boiled, cover and let it simmer in low heat for about 2 hours. Turn the ribs occasionally.
[nggallery id=67]
3. After two hours discard the scallions, bay leaf, and ginger. Turn the heat to medium, let the liquid reduce to about 1 cup. Add rest of the sugar, vinegar, and soy sauce. By now the fat from the ribs should be mostly rendered and the liquid should be relatively dense and sticky like a maple syrup. Continue to reduce the liquid until it can stick to the ribs. Turn off the heat and toss in the minced garlic. Add salt if needed.[/stextbox]
Sprinkle some roasted sesame seeds and serve the ribs hot. Can be served as an appetizer with beer or an entrée with rice / noodles.
WARNING: these ribs are highly addictive, please enjoy responsibly.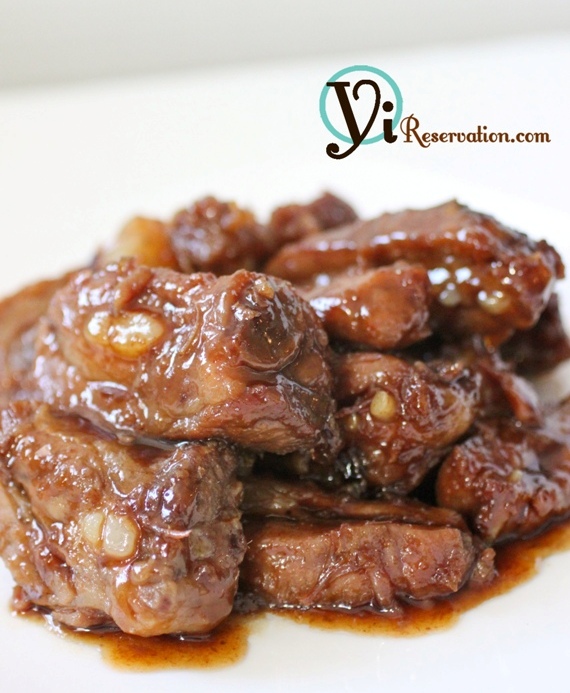 Warning
: Use of undefined constant rand - assumed 'rand' (this will throw an Error in a future version of PHP) in
/home/yirese5/public_html/wp-content/themes/yireservation/single.php
on line
72
Warning
: Parameter 2 to wp_hide_post_Public::query_posts_join() expected to be a reference, value given in
/home/yirese5/public_html/wp-includes/class-wp-hook.php
on line
287