Zongzi | Chinese Sticky Rice Dumpling 粽子
Warning
: Parameter 2 to wp_hide_post_Public::query_posts_join() expected to be a reference, value given in
/home/yirese5/public_html/wp-includes/class-wp-hook.php
on line
287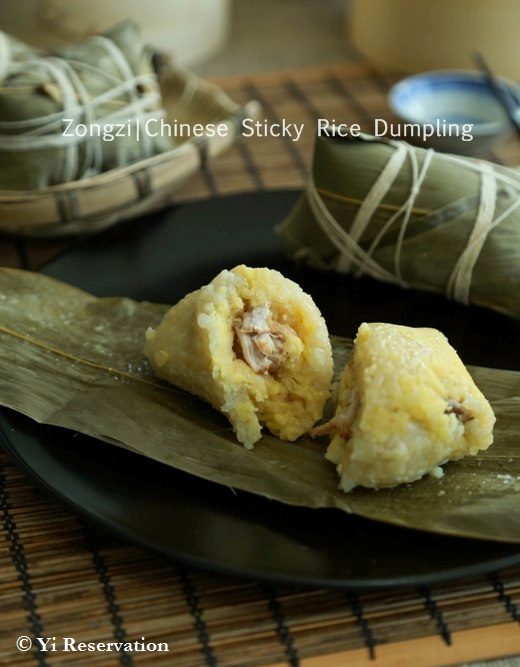 From the kickoff of the World Cup in Brazil, to Wimbledon Championships, to NBA and Stanley Cup final, this June is one of the most exciting month for the sports fans around the world.
Ah, let's also not forget the annual Dragon Boat Festival aka Duanwu Festival (端午節), an annual sporting event and culinary festival that's widely celebrated in every 5th day of the 5th month off the traditional lunar calendar.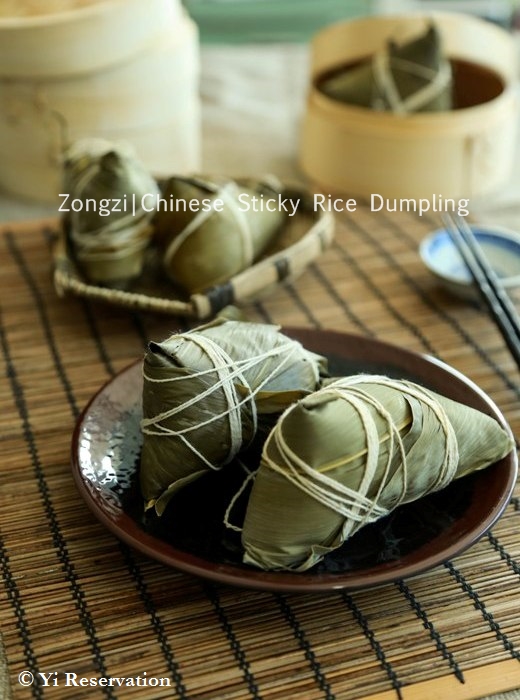 The reason I get excited about Dragon Boat Festival is because of zongzi, a popular dish served around this holiday (and available year-round in China and Chinese supermarkets overseas).
For the uninitiated, Zongzi 粽子, aka Chinese sticky rice dumpling, or Chinese tamale, is a bamboo leaf wrapped dumpling filled with sticky rice and other savory or sweet ingredients. It shares a lot of similarities with tamale and it's got quite a bit of history behind it (read up the legend here).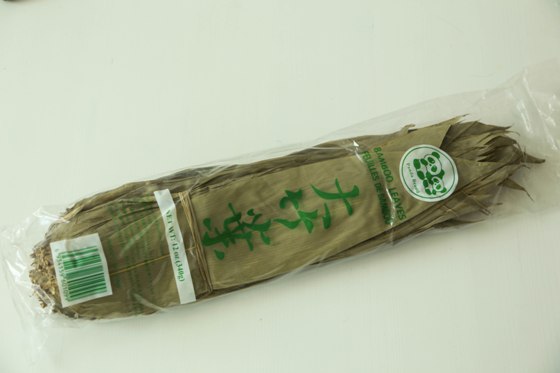 Growing up in China, I always looked forward to Dragon Boat Festival because that's the only day of the year I'd have chance to eat zongzi made by my grandmother. Every year, grandma would start to prepare the zongzi a day or two before the festival. On the day of the festival, all the grandkids would gather around and help her fill up the dumplings. When the dumplings were finally cooked, all of us kids would rush to un-wrap that tender and delicious goodness and dig right in.
Today, with almost every Chinese grocery store carries it in the frozen food section. Getting zongzi cannot be easier, however, making your own zongzi is actually not as intimating as you might think (that is if you follow the step by step recipe below).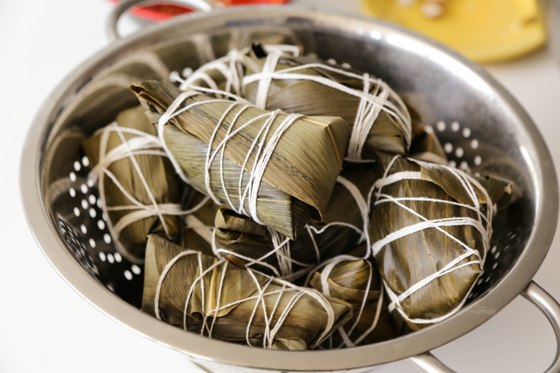 Before I turn over to Mrs. YiReservation who will be demonstrating the recipe, I just would like to point out that there are many regional variations on how zongzi is made. Depending on the region, you'll come across zongzi made in different shapes with a wide range of filling ingredients.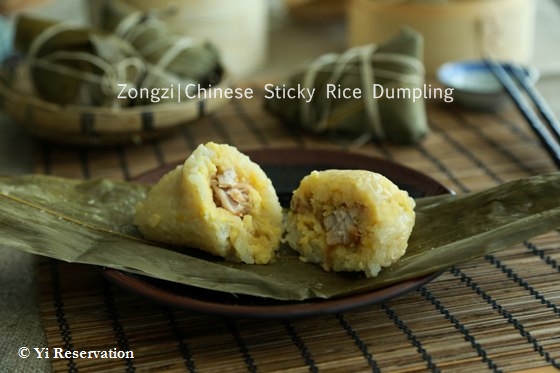 This particular Cantonese style zongzi recipe is based on a recipe from Mrs. YiReservation's mom. It's packed with rich and savory ingredients such as pork belly, scallops and salted egg yolks. However, the filling is highly customizable so feel free to adjust to your own liking!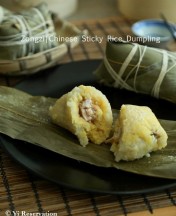 Zongzi | Chinese Sticky Rice Dumpling 粽子
Yield: 12 dumplings
Prep Time: 2
Cook Time: 2
Total Time: 4
Make this traditional Zongzi or Chinese Sticky Rice Dumplings following this step-by-step recipe at yireservation.com.
Ingredients:
21oz (600g) sticky (glutinous) rice
2 dozen bamboo leaves
For filling:
8oz (230g) pork belly
11oz (300g) skinless mung bean
4 dried shitake mushroom, reconstituted
6 dried scallops, reconstituted
1 dozen salted egg yolk
Pork belly marinade:
1tsp salt
1tsp sugar
1tbsp soy sauce
1tsp dark soy sauce
1tsp five-spice powder
Rice marinade:
2tsp salt
1tsp white pepper powder
2tbsp oil
Directions:
Soak the sticky rice in cold water for at least 2 hours. Drain all the water. Mix in all the rice marinade ingredients. The rice can be prepared in advance
Soak the mung beans in cold water for at least 1 hour. Drain all the water. Add 1 tsp of salt and mix well. Set aside
Slice the pork into ½ inch pieces and mix in the pork marinade. Let the pork marinade for at least 1 hour in the refrigerator
Slice the shiitake mushroom into bit size. Half the reconstituted dried scallops. Harvest the salted egg yolk if you use fresh salted egg
Submerge the bamboo leaves in a large pot of water for about 30 minutes until the leaves turn soft. The leaves can be very dirty, wash a few more times if that's the case. Boil the soaked leaves in a wok or pot for about 10 minutes until the leaves are soft. Rinse the leaves thoroughly and wipe the leaves clean with paper towel
Gather up all the ingredients and get ready to wrap the zongzi
Take two bamboo leaves and place them in opposite directions. Overlap the two leaves by 80% of the area. Starting at 1/3 lengthwise from one end, bend the leaves to form a cone
Make sure there is no opening or holes on the cone
Fill the cone with 1 tbsp of sticky rice and 1 tbsp of mung beans
Add a layer of pork belly, shiitake mushroom, scallops, and salted egg yolk
Cover with another 1 tbsp of mung bean. Gently spread to cover
Lastly, add another layer of sticky rice to cover the top
To close the opening, fold over the remaining 2/3 of the leaves
Cover the top completely and press down to partially cover the sides
Wrap the edge of the leaves to either left or right side of the zongzi
The zongzi should be completely wrapped
Turn the zongzi around to make sure there is no opening
Use a string or straw to tied up the zongzi
Make sure you wrap the zongzi a few times so there are no loose ends. You don't need to tie it too tight, allowing some room for the cooked ingredients to expand
Place the wrapped zongzi in a large pot. Cover with water and bring to boil. Cover the pot and cook over medium heat for 90 minutes to 2 hours depending on the size of the zongzi
Enjoy the zongzi while it's still hot. You can also keep the extra ones in the freezer and reheat them in a steamer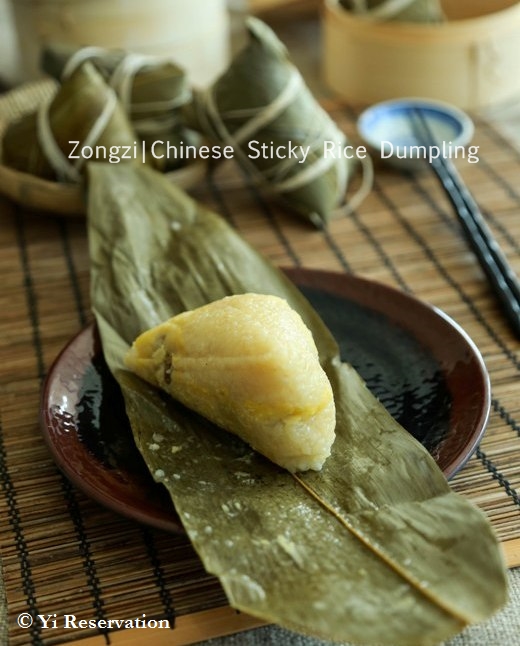 Warning
: Use of undefined constant rand - assumed 'rand' (this will throw an Error in a future version of PHP) in
/home/yirese5/public_html/wp-content/themes/yireservation/single.php
on line
72
Warning
: Parameter 2 to wp_hide_post_Public::query_posts_join() expected to be a reference, value given in
/home/yirese5/public_html/wp-includes/class-wp-hook.php
on line
287