Travel Through Tokyo On Modest Budget – Part 2
Warning
: Parameter 2 to wp_hide_post_Public::query_posts_join() expected to be a reference, value given in
/home/yirese5/public_html/wp-includes/class-wp-hook.php
on line
287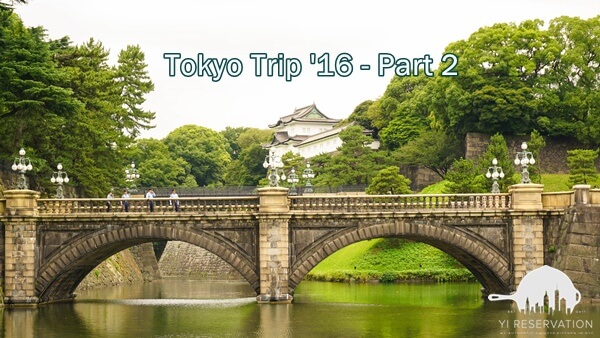 This is part 2 of my Tokyo Travel series. If you missed part 1, please check it out here.
Tsukiji Fish Market
Tokyo is foodies' paradise. If you are a seafood lover, you head over to the Tsukiji Fish Market (築地市場, Tsukiji Shijō) to get some of the freshest sushi at a reasonable price.
I know that getting up at 4am to watch the famous tuna auction is not the most exciting thing when one is on vacation, but that was our plan and we thought being jet-lagged would force us to get up early anyway.
Well, let's just say that our alarm clock didn't work as expected and we made it to the fish market right after 7am and was way too late for the auction. If you missed the auction, you'd have to wait until 9am to enter the seafood wholesale section. So, like 99% of the late tourists, we shrugged off and proceeded to get some light breakfast in the inner market area.
Had we made to the auction, we would probably be able to beat the crowd and catch the shorter line to the sushi glory at the famous sushi shop named Sushi Dai (寿司大). But since we were two hours behind schedule the line was already out of the door and extended to the side street, we decided to try our luck by picking a random place.
And that actually worked out better for us. We stopped in at Nakaya (仲家), an unassuming sushi place specializing seafood rice bowls.
We sat at the counter and got us two rice bowls – one covered in sea urchin (uni), salmon roe (ikura) and chopped fatty tuna; the other one topped with king crab legs and salmon roe.
When fish is fresh, it doesn't take an sushi expert to tell how good it is. Since I am not a sushi expert, I'll just put it plainly that everything we had were super fresh and we couldn't detect even a hint of bad taste.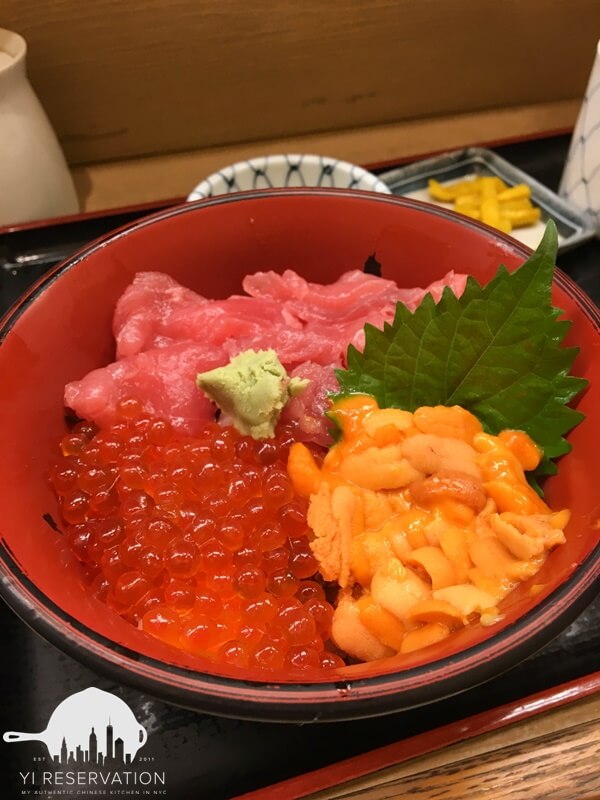 The uni was buttery and literally melted in my mouth. The ikura was juicy and not fishy at all. That king crab was sweet and moist and full of flavor. I am running out of the words here but it was probably the best breakfast we had during our entire trip.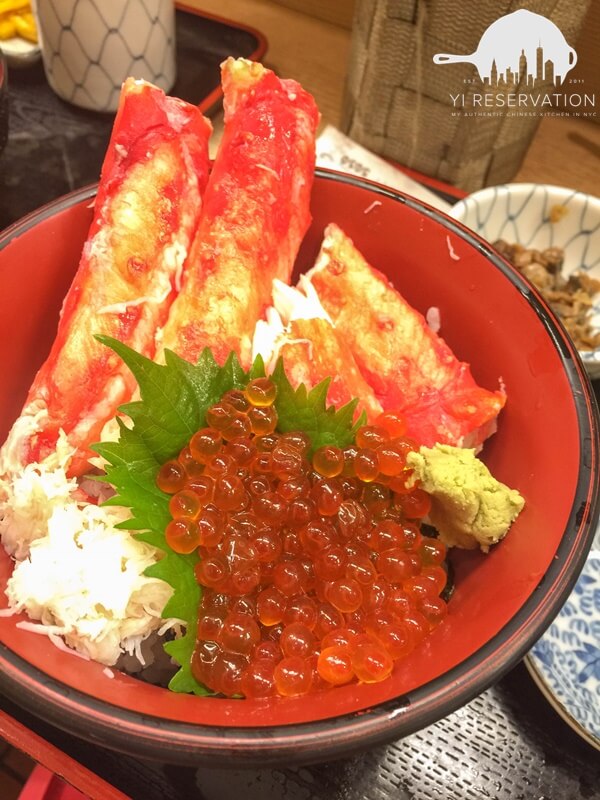 So after that epic seafood feast we wandered around the inner market to check out some of the vegetable stalls and snack stalls.
The outer market section consists more restaurants and retail stalls. You can buy anything from kitchen supplies to dried seafood snacks and everything in between. So we kept on snacking!
After snacking our way around the outer market, we decided that our tummies were satisfied and we were happy to move on.
On our way leaving the market, I spotted a tiny ramen stall called Chuka Soba Inoue らーめん井上. It was just after 8am but it was already open for business, presumably catering to fishermen and tourists like myself.
Although I was very full, the ramen snob inside convinced me that I still had capacity to take on a bowl of ramen there.
And I agreed.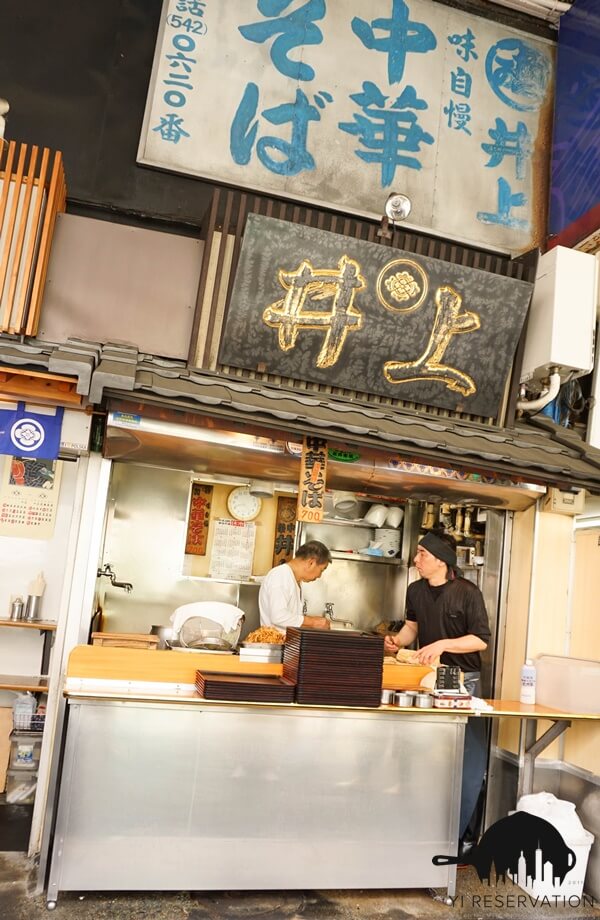 Ramen shops are generally very small here in Japan but this place was the epitome of efficient operation. The whole store front is basically a kitchen and in this case the size of a tiny NYC kitchen. There are no seats or counter space for eating. However, they do have a few tables on the sidewalk where you can eat while standing up.
There is no menu because the only dish they serve is Tokyo Style Shoyu Ramen, which, for the uninitiated, translates to noodle served in a light and clear broth with deep soy sauce flavor.
The ordering system here is very simple. First, you line up because there was a line, at all times. Once you got to the counter and forked over 700 JPY ($7) then you would be served a bowl of piping hot noodle soup in about 2 minutes.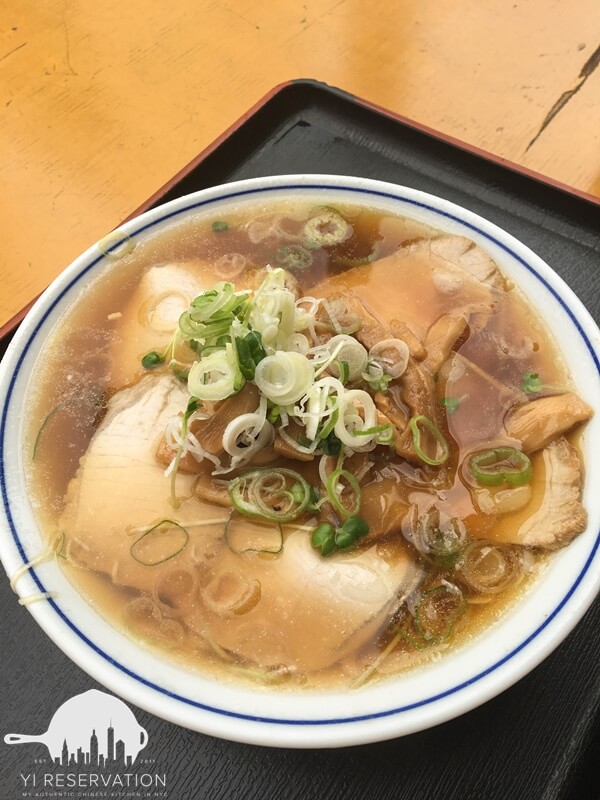 As you can see, the soup of this ramen was soy sauce flavored clear broth and it's got this wonderful lingering aroma. The noodles were cooked to perfection and topped with sliced chicken, marinated bamboo, and abundance of sliced scallions.
Like a responsible ramen eater, I quickly slurped away the whole dish in 3 minutes so the noodles wouldn't get overcooked in the hot broth. And with that, we ended our marvelous morning at Tsukiji Fishmarket Market.
Tokyo Imperial Palace and Imperial Garden
To fight off the 3000 calories from various breakfast items I consumed, we decided to walk from the Tsukiji Market to our next destination – Tokyo Imperial Palace and Imperial Garden which was about 30 minutes away in the Chiyoda Ward.
The Imperial Palace is a giant compound with castles and mansions enclosed in a park-like oasis surrounded by skyscrapers, like the Central Park in NYC.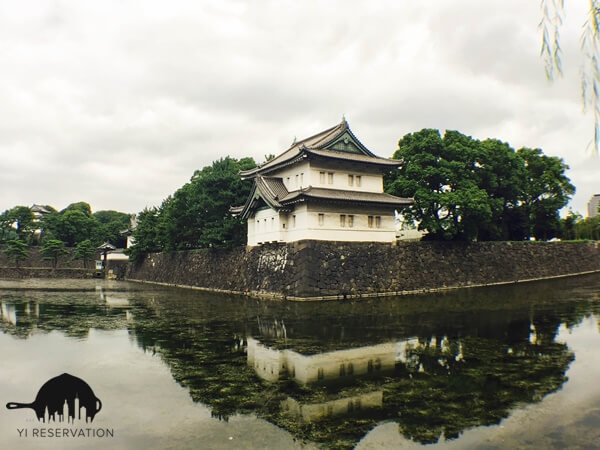 The palace is closed to the public except certain special occasions. We took some really nice pictures from outside of the entrance. Additionally we were lucky to see a horse carriage along with its convoy entering the palace. Still wonder who that was for.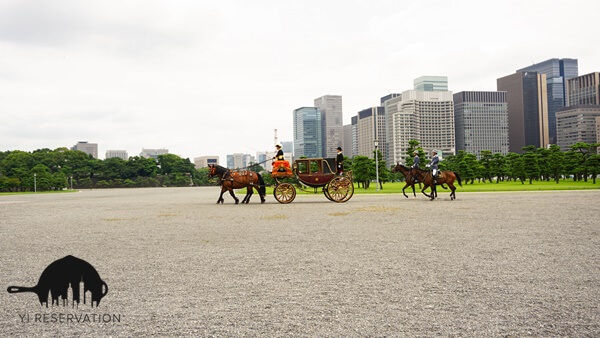 We then headed over to the East Garden of Imperial Palace which was open to the public. The garden is free to enter and it's pretty big and it'd take a couple of hours if you want to visit every site. We looped around the garden and I had to say it was quite serene and scenic despite we were in the middle of central Tokyo.
Sensoji Temple
Then, we were on our way to the oldest temple in Tokyo called the Sensoji (浅草寺) aka Asakusa Kannon Temple in the Asakusa area.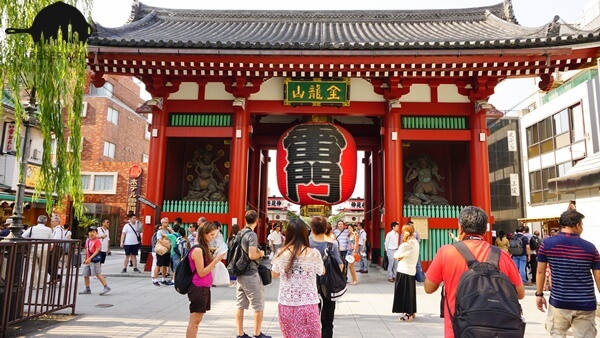 Sensoji is a popular tourist destination because several big festivals are held here throughout the year. The day we went didn't happen to have any event but I could certainly feel the festivity just from the big crowds and all the small shops.
The entrance to the temple has this giant lantern with writings in kanji says "Thunder Gate". Once passed the gate, you would enter the Nakamise-dori (仲見世通) which is a street filled with many little shops and leading to the main temple.
We spent a good 30 minutes checking out stores on our way. It was definitely very interesting and they sell everything from traditional Japanese clothing to traditional snacks to pet toys. You could easily spend half a day here if you wanted to check out every single stall. I had to drag Mrs. YR to keep moving along because she was drowned in this wonderland.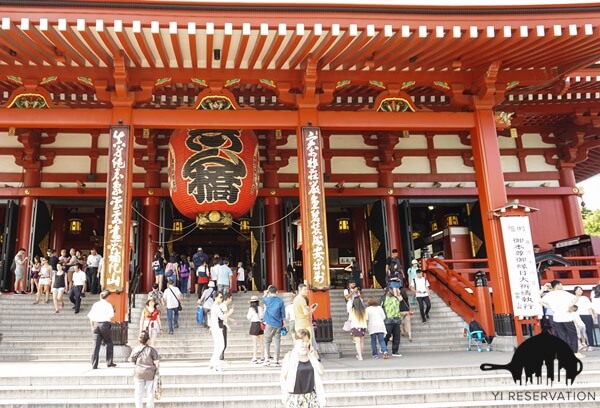 After passing one more gate, we finally made it to the main hall which was this giant temple and a lot of visitors coming in and out. One thing you should try at least once while visiting a temple in Japan is getting fortune telling. You need to make a small donation (around 100-200 JPY in general) and then shake the metal can that contains fortunes. A stick with a number will come out. Just find the drawer with the matching number and find your fortune within.
On our way out, we spotted this dessert shop specializing matcha (green tea) products. Being a matcha snob, Mrs. YR had been looking for a matcha soft serve since we got up that morning so we had to get a matcha soft ice cream with extra matcha as well as some matcha covered mochi (rice cake). Both were very good and definitely hit the spot!
About the Weather in Tokyo
The weather was less than ideal for the duration of our trip in Japan.
Before we headed out, we were warned of the heat and humidity in Japan during summer. Although I grew up in a hot and humid city in China, I was still thrown off by how bad it was in Tokyo. The humidity was consistently over 95% every day while we were there.
On top of that, July was also the rainy season in Japan so we were touring in the rain 2/3 of the time during our stay in Tokyo.
So the lesson learned was that if you couldn't handle heat and humidity or didn't like traveling in rains, then you should avoid coming to Tokyo in June and July. Better yet, just cross off the summer season because I hear spring and fall are generally better time to travel to Tokyo.
I would recommend avoid going to Japan in July for everyone.
Kawagoe – Little Edo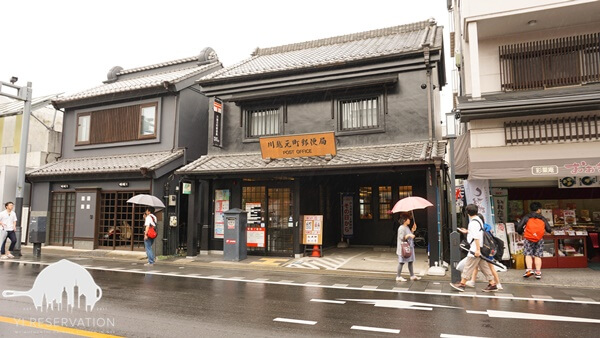 While staying in Tokyo, we planned to visit a few surrounding towns outside of Tokyo. One of them being Kawagoe ((川越市), a historic Japanese town in the neighboring Saitama Prefecture less than 1 hour away from Tokyo.
Known as Little-Edo due to its many old and traditional storefronts and buildings, Kawagoe is very accessible from all parts of Tokyo. The easiest and fastest way is by train. The Tobu Tojo Line (not part of JR or Metro system) will take you from Ikebukuro to Kawagoe in 30 minutes for 450 JPY ($4.5). Since we had the JR pass, we instead took JR Kawagoe Line which got us there just under 1 hour from Shinjuku Station.
The main attraction is about 20 minutes away from the station by foot. However, there was a loop-bus that you could take. We were there early so we decided to walk.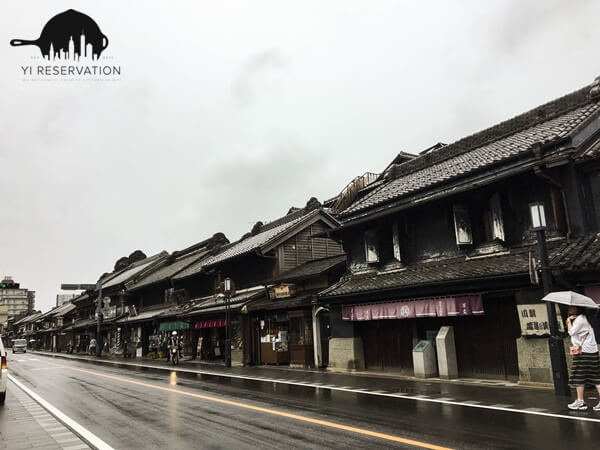 The morning we went was raining on and off so the streets were relatively quiet and some shops stayed closed. But as soon as we stepped into the older section of the town, we were immediately transported back to the ancient Edo time.
A lot of tourists come here to shop. There are many shops selling snacks, traditional souvenirs, and crafty stuff.
We tried the steamed mochi with red bean and sweet potato stuffing. It is supposed to be a Kawagoe's famous treat.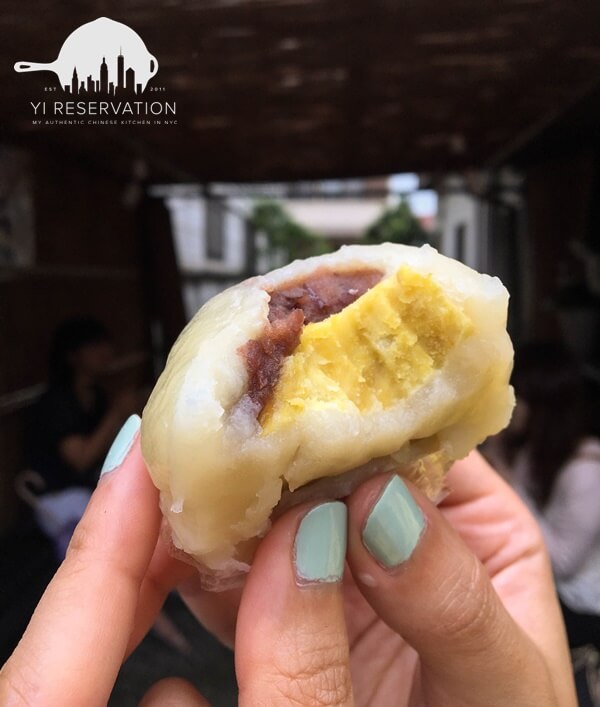 All the traditional buildings are nicely preserved and each had its own characteristics and charm.
There are sections of town where old meets new. The second floor of this building is clearly newly constructed on top of an old store front.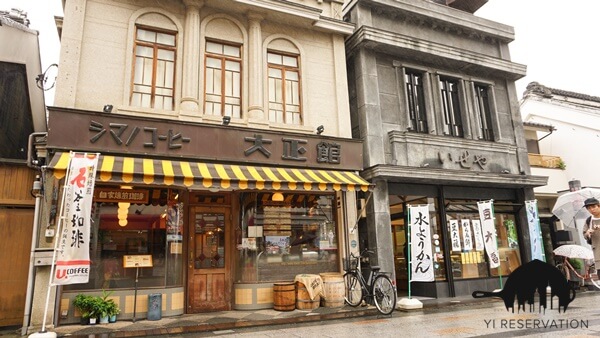 While NYC has a number of top donut shops but I'd never seen tofu donut before so I was obligated to perform my investigation.
It's not sweet nor greasy so it's not as satisfying as a traditional donut. But for 70 JPY or $0.7, it's well worth the experience.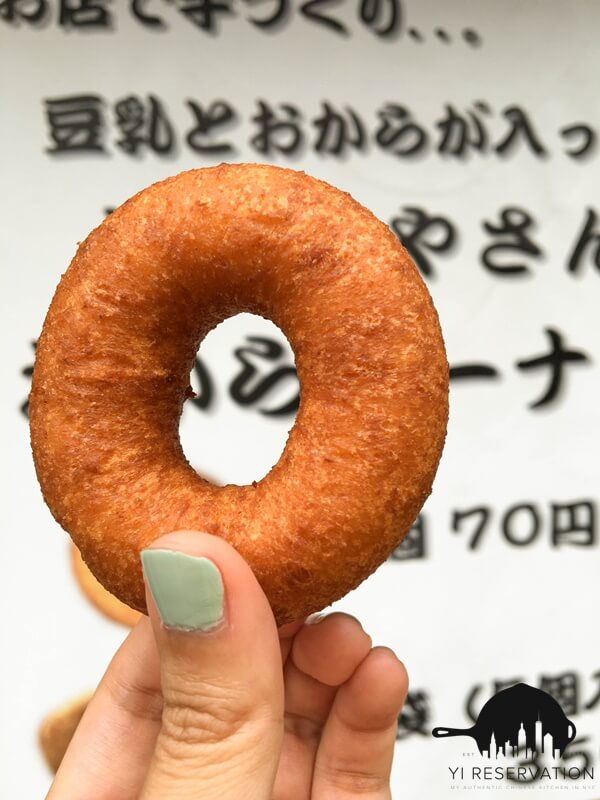 The main attraction in Kawagoe is this very old clock tower at the center of the town. It was built over 400 years ago. Unfortunately, it is closed for restoration and earthquake reinforcement this year.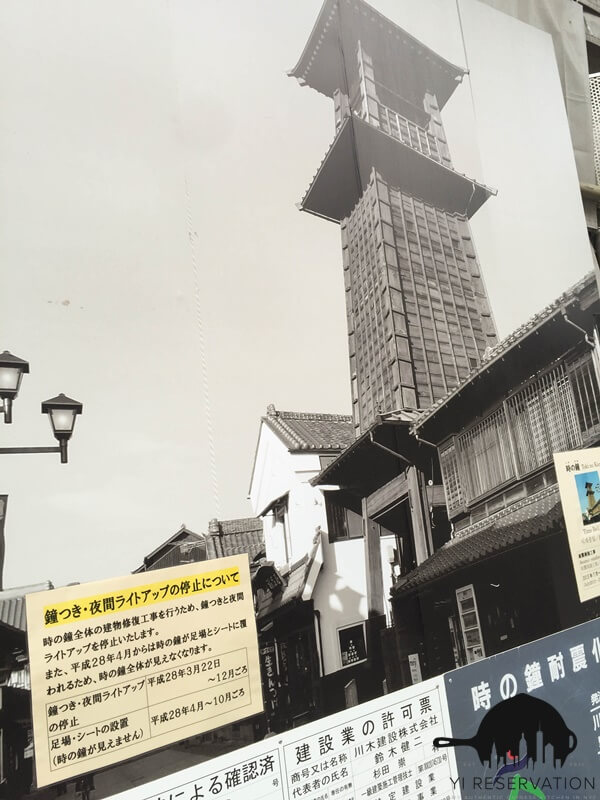 Make sure you check out the Candy Alley (菓子屋横丁, Kashiya Yokochō) which has a line of shops selling traditional candies and some of them made right on premise. We went home with a handful of very colorful hard and soft candies and they were good gifts for kids.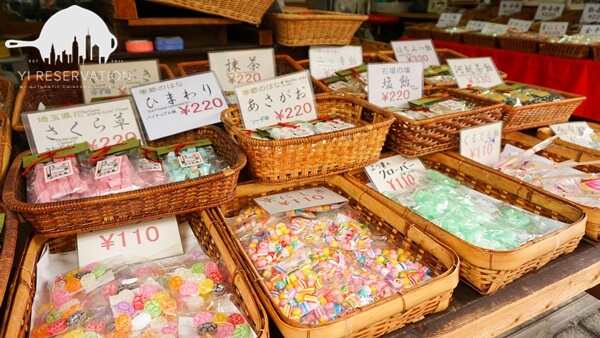 If you are not only interested in shopping, a visit to Kita-in Temple (喜多院) could be a little interesting detour.
Located in a very quiet residential neighborhood, the temple is a pleasant 15 minutes walk from the main street (if you take the loop-bus from the train station, it would be your first destination).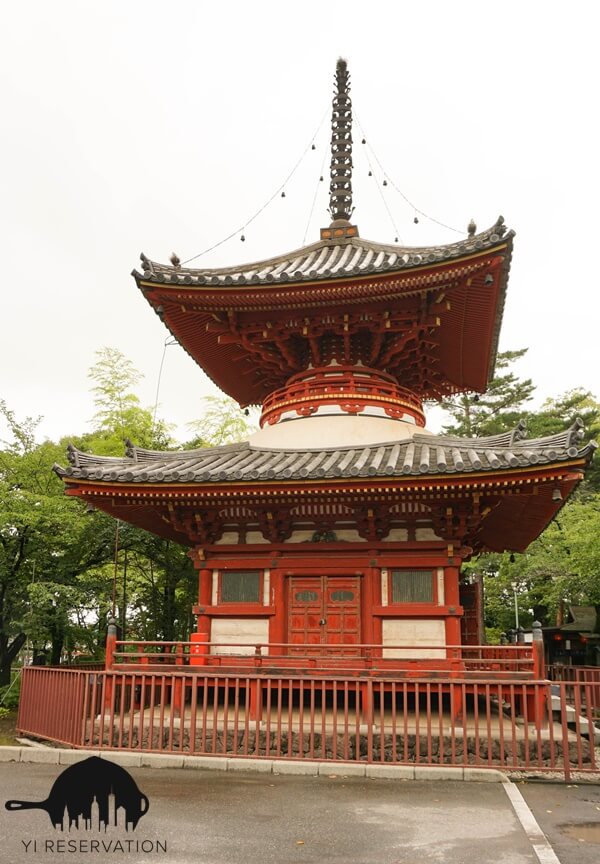 The history of Kita-in Temple traces back to 16th century and brought to fame by a powerful shogun later on. It then became a major merchant town transporting supplies to from other parts of Japan to nearby Tokyo.
The complex is surrounded by a lot of trees and offers much of serenity that would make you forget about all the bustling and hustling main street merchants.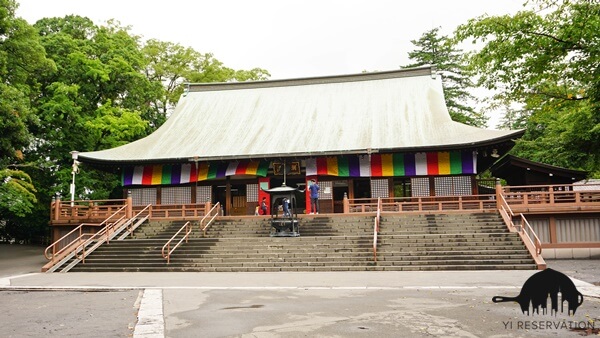 With a small fee, you can enter a separate courtyard to see the Gohyaku Rakan statues where over 500 stone Buddha statues are situated. It's a very zenful scene.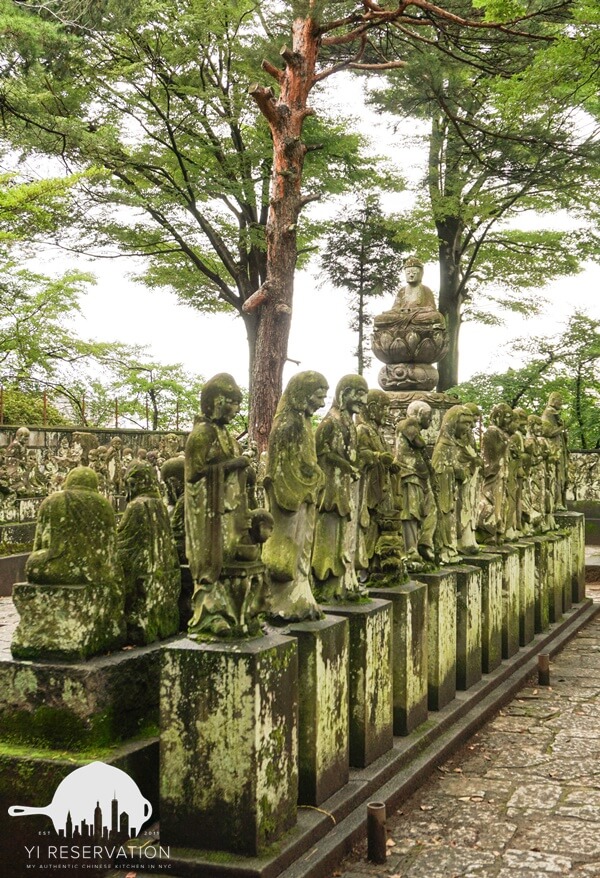 Although we spent over half day exploring Kawagoe, it was actually one of more relaxing days we spent in Japan. We were able to get back to Tokyo before sunset!
Tokyo Tower
In the evening, we decided to check out the skyline of Tokyo from the famous Tokyo Tower in Shiba district.
Doesn't the tower look familar to you?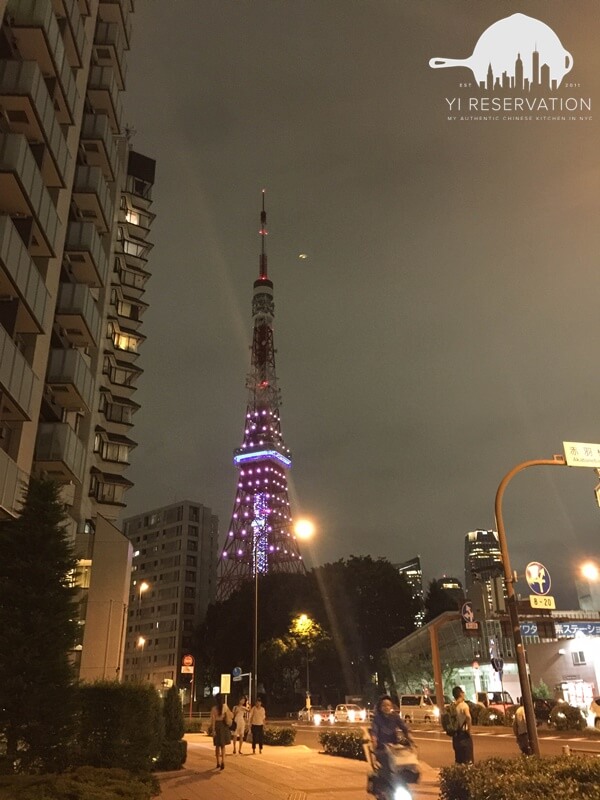 The tower opens from 9am to 11pm. It costs 600 JPY to enter the general observatory floor but for additional charge you can get even to a higher observatory area.

Breath taking skyline from Tokyo Tower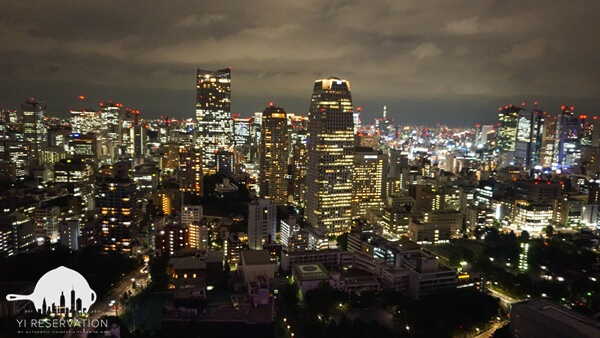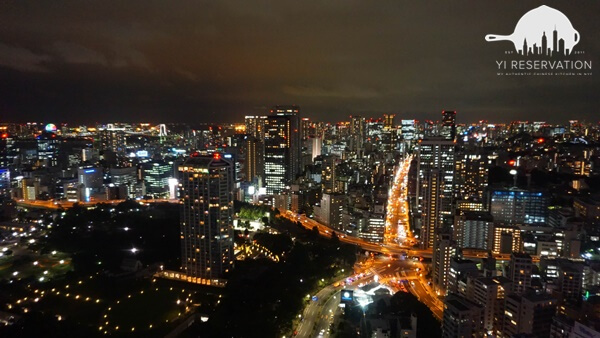 On our way back, we ran into this famous cheese tart place called Pablo's and we happily took one of these home as our dessert. What a perfect day to end an epic day in Tokyo and the part 2 of this travel series.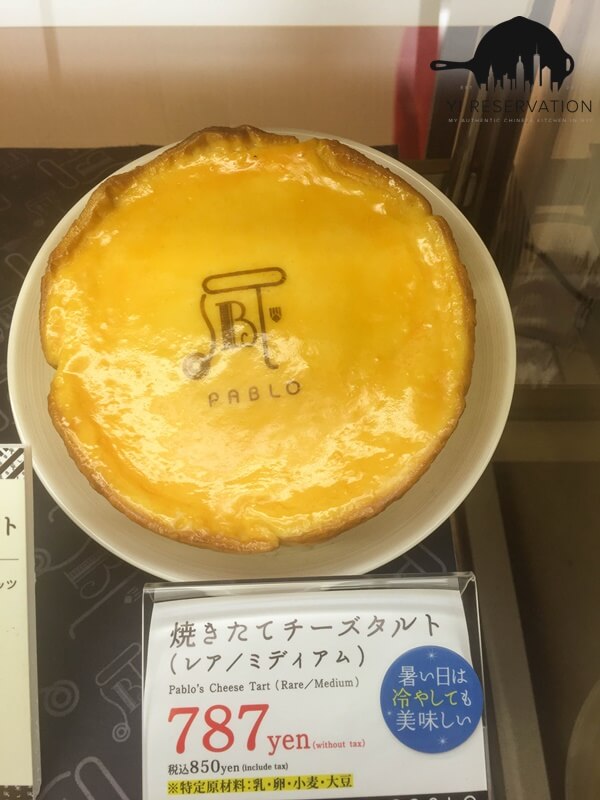 Warning
: Use of undefined constant rand - assumed 'rand' (this will throw an Error in a future version of PHP) in
/home/yirese5/public_html/wp-content/themes/yireservation/single.php
on line
72
Warning
: Parameter 2 to wp_hide_post_Public::query_posts_join() expected to be a reference, value given in
/home/yirese5/public_html/wp-includes/class-wp-hook.php
on line
287