Baby Bok Choy with Shiitake Mushroom (冬菇扒小白菜)
Warning
: Parameter 2 to wp_hide_post_Public::query_posts_join() expected to be a reference, value given in
/home/yirese5/public_html/wp-includes/class-wp-hook.php
on line
287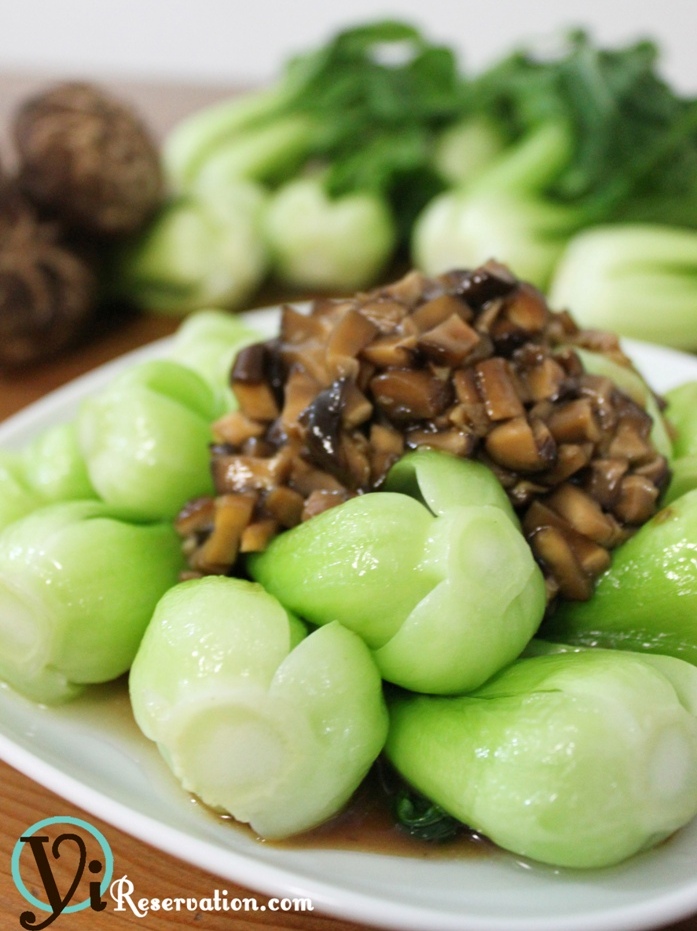 As far as the type of vegetable goes, nothing is more culturally characterized as Chinese than bok choy, a kind of green leafed vegetable that's also known as Chinese cabbage. There are many bok choy varieties but I especially like the taste and texture of baby chok choy or sometimes known as Shanghai bok choy.
Bok choy and I go way back to my college years. After one year of greasy and overpriced college food and a typical freshman 15, I decided to move to a cooking dorm and start to cook for myself. For vegetables I wanted to cook something that's simple, healthy, and cheap. Bok choy came as the perfect choice. I would stock my fridge with tons of bok choy whenever I could get it and cook it with almost anything ranging from a meat stew dish to instant ramen noodles. Because of my own cooking, I was able to stay relatively healthy throughout the college year at fairly low cost.
This bok choy dish is easy and healthy however it is also easy to mess it up. Here are a few tips to help you make the perfect stir-fried bok choy dish:
1) Use fresh baby bok choy. Only the fresh greens will give you the crunchy taste and fresh look.
2) Easy on salt. Do not over dose on salt. It not only kills the bok choy flavor but also makes it become saggy faster. Always taste it and make an adjustment.
3) Watch your time. I like my bok choy somewhat crunchy. Over cook the vegetables will be saggy and loss most of the nutrient from the greens.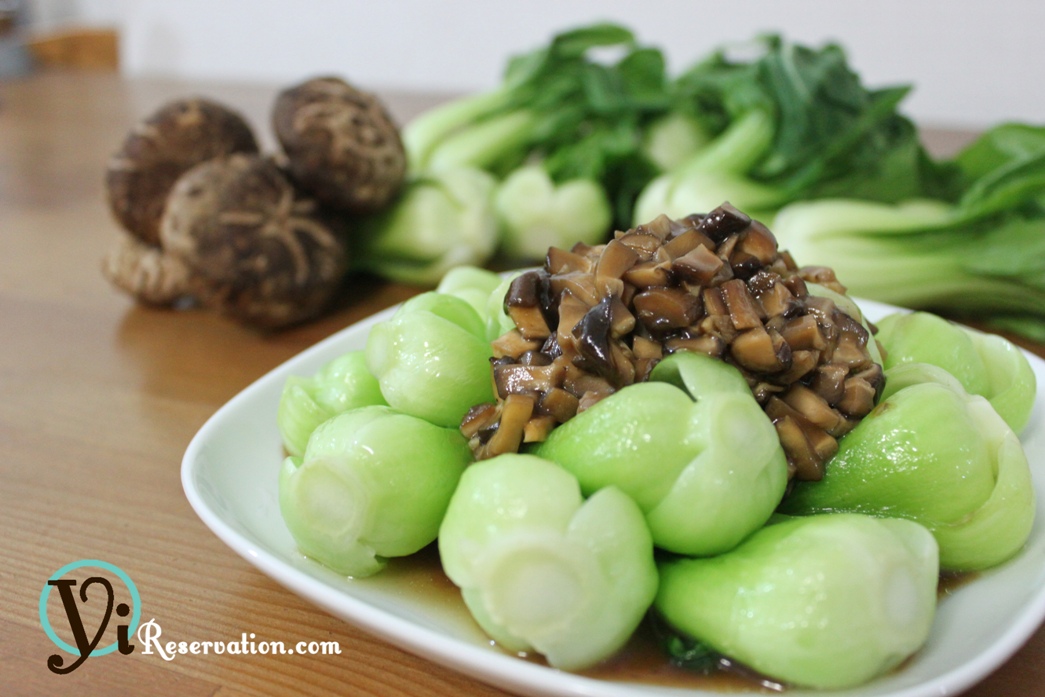 I hope you get to try it out. It also works with other kind of leafy vegetables..
[stextbox id="info" bgcolor="9fdfd9″]Ingredients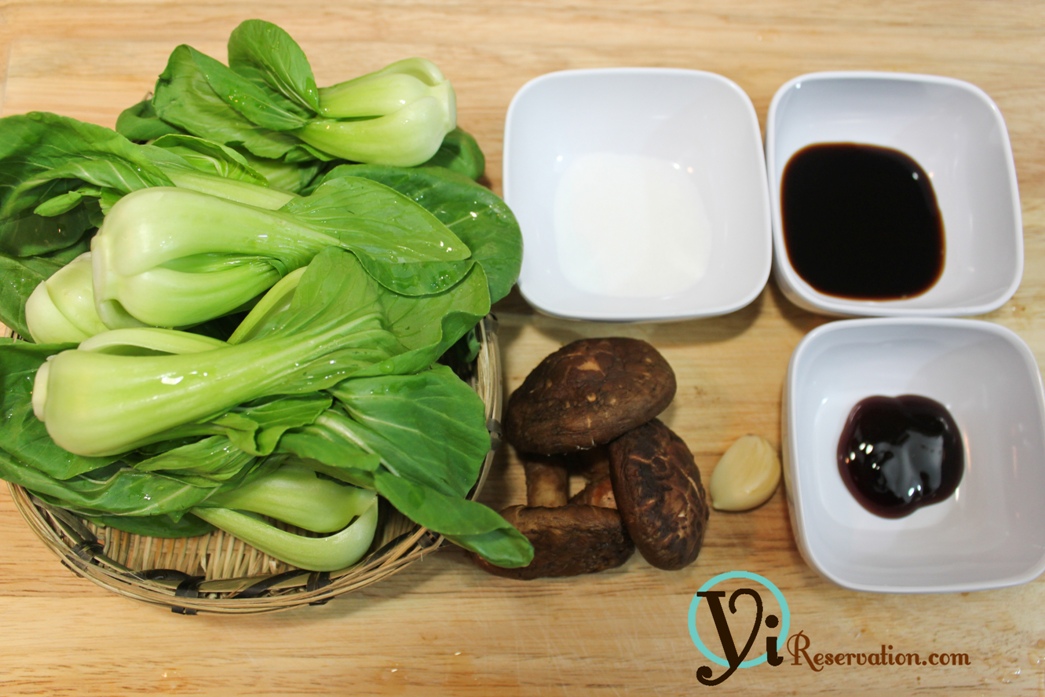 10 oz Baby bok choy
1 tbsp garlic, minced
3 Shiitake mushroom, minced (if use driedShiitake mushrooms. Soak it until soft)
1.5 tbsp of soy sauce
1 tsp Sugar
1 tbsp Oyster sauce
1/2 tbsp Cooking wine
1 tsp Sesame oil
3 tbsp Water
1tsp  Corn starch, dissolved in 2tsp of water.[/stextbox]
[stextbox id="custom"]Step-by-Step
1) Wash the bok choy a few times thoroughly. Discard any yellow or dark leaves. Drain.
2) Over high heat, add 1 tbsp of oil and quickly stir fry the bok choy with ½ tbsp of minced garlic. Add ½ tsp of salt and cook it al dente. About 3 minutes. Layer the vegetable in a plate.
3) In a sauce pan, add ½ tbsp of minced garlic and chopped shiitake mushroom. Cook until the mushroom is soft.
[nggallery id=42]
4) Combine minced garlic, oyster sauce, soy sauce, water, sugar, cooking wine, and sesame oil to the mushroom. Cook in low heat for 5 minutes. Thicken it with corn starch mix. Add salt if necessary
5) Pour the mushroom sauce on top of the bok choy. Serve it when it's warm.
[nggallery id=43][/stextbox]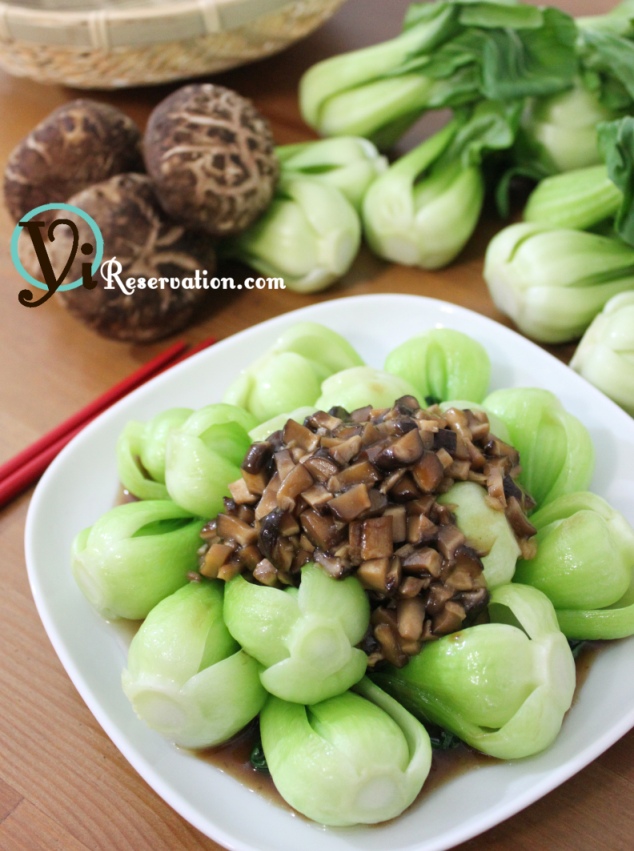 Warning
: Use of undefined constant rand - assumed 'rand' (this will throw an Error in a future version of PHP) in
/home/yirese5/public_html/wp-content/themes/yireservation/single.php
on line
72
Warning
: Parameter 2 to wp_hide_post_Public::query_posts_join() expected to be a reference, value given in
/home/yirese5/public_html/wp-includes/class-wp-hook.php
on line
287