Valentine's Day Special – Sashimi Rose Rice Bowl (三文魚刺身飯)
Warning
: Parameter 2 to wp_hide_post_Public::query_posts_join() expected to be a reference, value given in
/home/yirese5/public_html/wp-includes/class-wp-hook.php
on line
287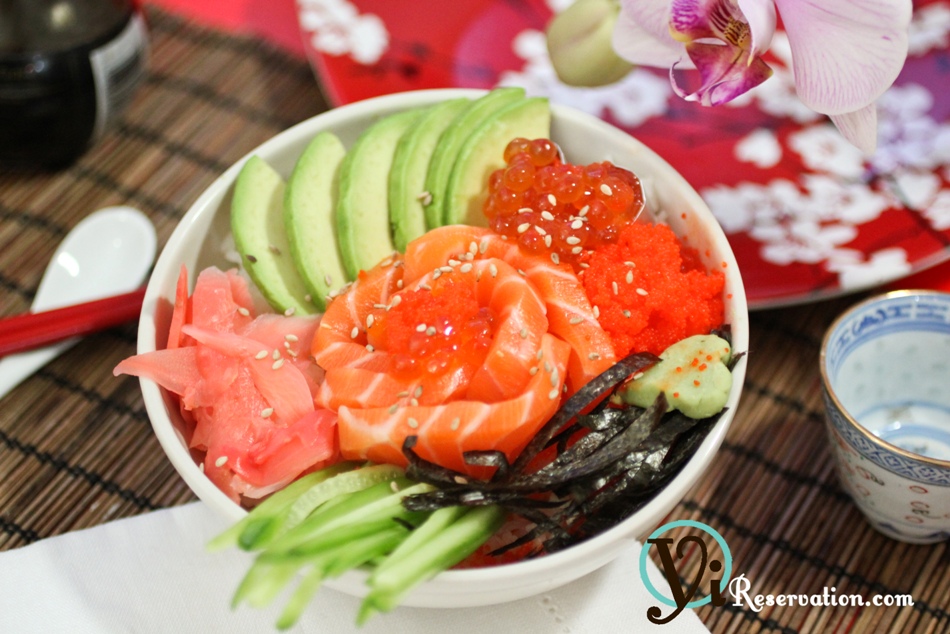 For many busy New Yorkers, Valentine's Day means buying perfect gifts, finding beautiful roses, and going on a romantic dinner. For me I always prefer to make a thoughtful dinner out of my own kitchen.
If you ever have prepared a Valentine's Day dinner, you probably know the amount of stress of putting together a romantic dinner is just not romantic at all (at last on your side). To solve this conundrum, I chose a keep this year's menu simple and raw.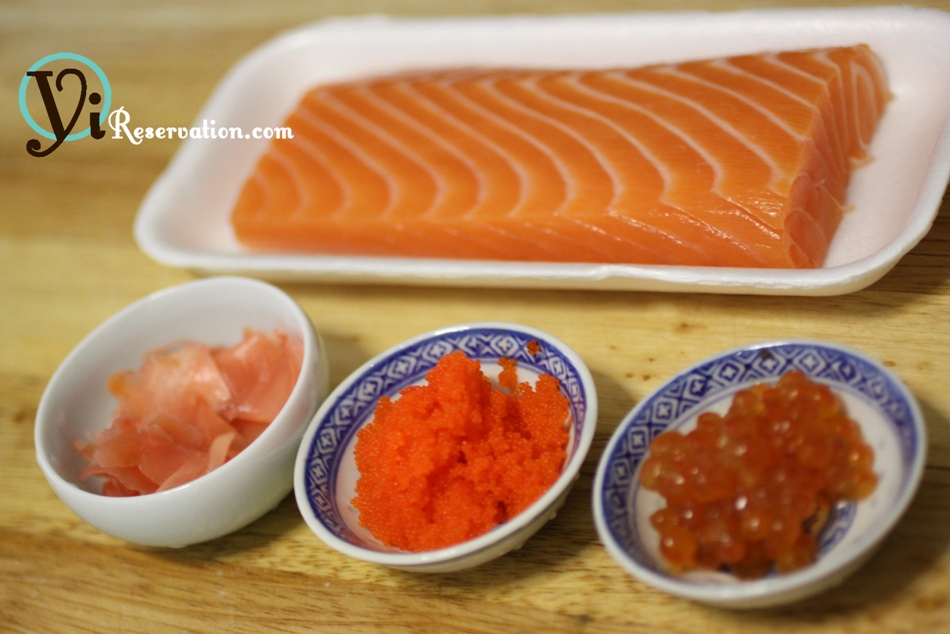 My key approach is to choose the right ingredients and do something creative with them. Knowing Alice C. is a true salmon sashimi fanatic I went to fetch the freshest and fattiest salmon I could find. To make it a sweeter deal, I also got some fresh salmon roes and some flying fish roes. With the help of these fresh ingredients available, I was on my way to make one of the best sashimi rice bowls she would ever have.
As far as cooking goes there is absolutely none once you have your sushi rice ready.  The rest is really just to use your creativity to make killer romantic sashimi bowl.  I have not included a recipe on how to cook sushi rice as you can literally find one on every corner of the internet.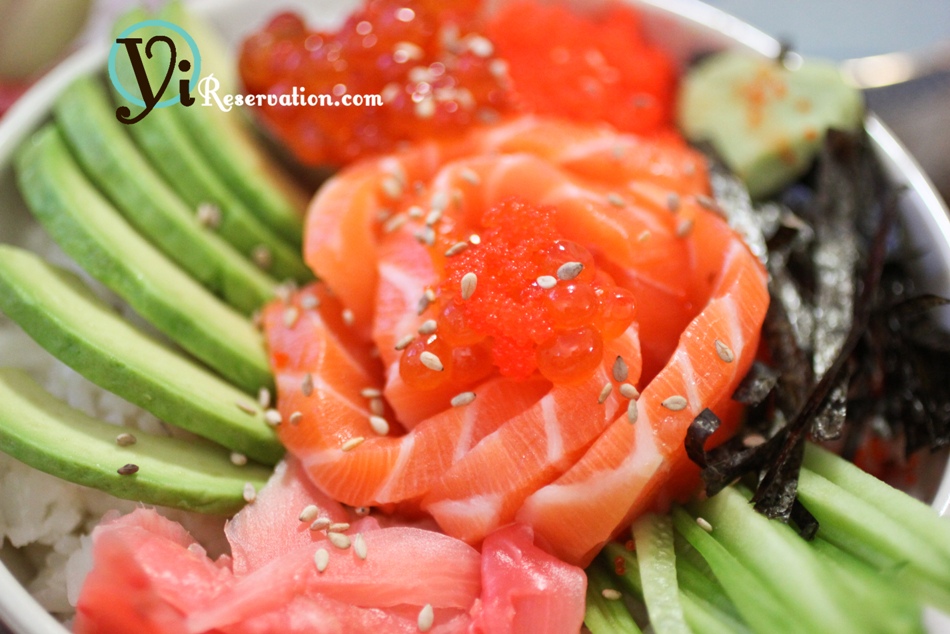 How are you going to make your special sashimi bowl to impress your valentine?
[stextbox id="info" bgcolor="9fdfd9″]Ingredients ( 2 servings)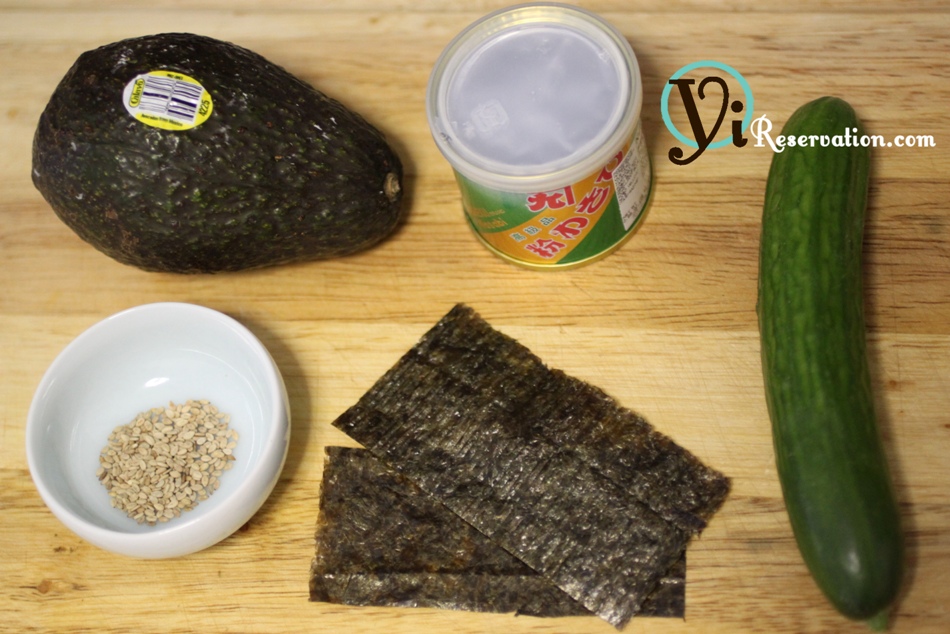 6 oz Sushi grade salmon
2 oz Salmon roe
1 oz Tobiko (flying fish roe)
1 bowl Pre-cooked sushi rice
Half Avocado
Half Small cucumber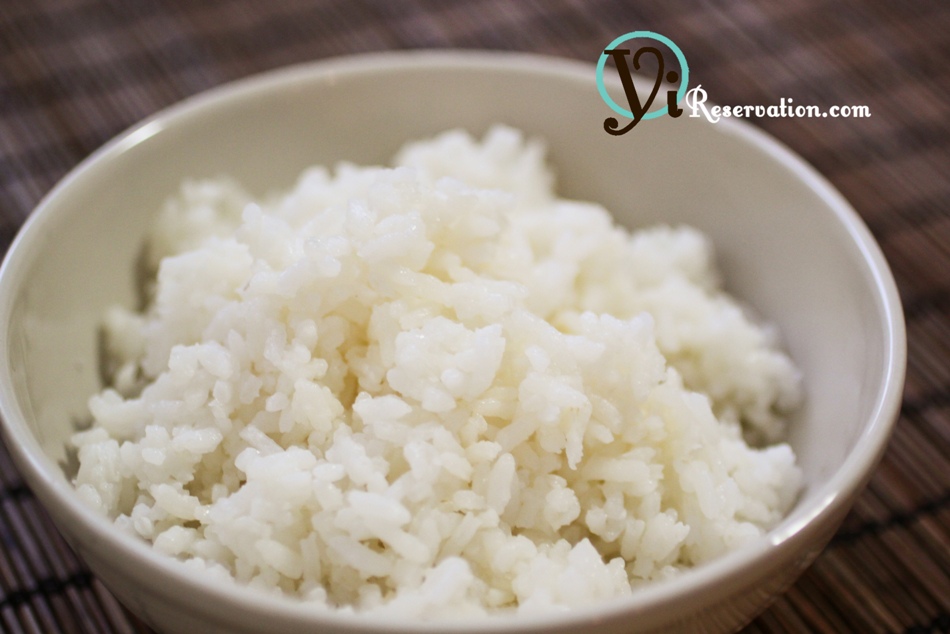 Half sheet Nori (dried seaweed)
Other Ingredients
Picked ginger
Wasabi
Fresh lemon
Soy sauce
Sesame seeds[/stextbox]
[stextbox id="custom"]
Step-By-Step
1.  Start with the vegetable sides. Cut the cucumber into small strips. Remove the pit and slice the avocado nice slices. Cut the nori to small strips with a pair of scissors. Prepare the wasabi if you use the wasabi powder.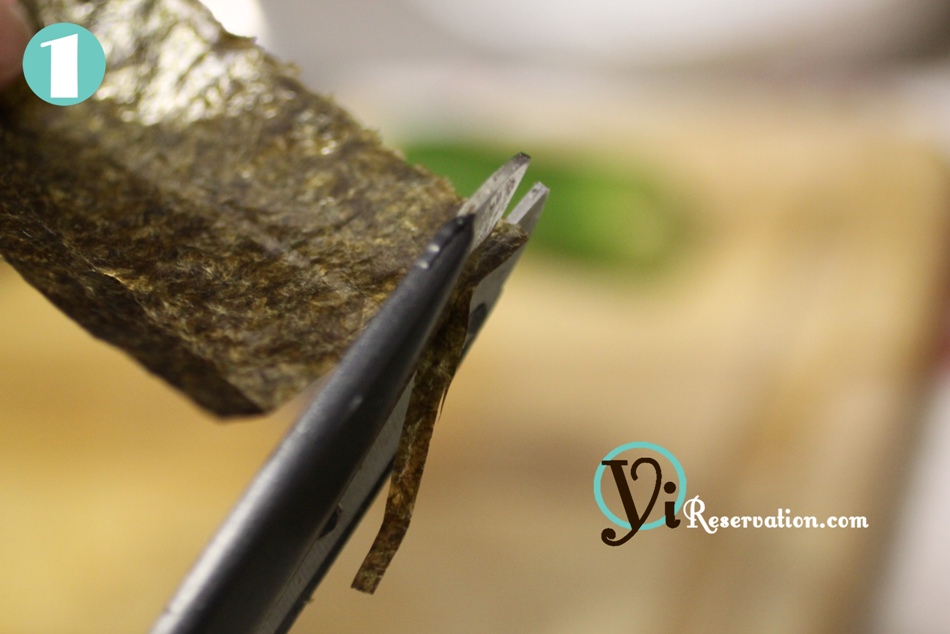 2. If you are like me who doesn't own a real sashimi knife, you would have to make sure your knife is sharp. Cut the salmon in one direction only to avoid breaking it. For this dish I slice my salmon to half inch thick so I can shape it easily.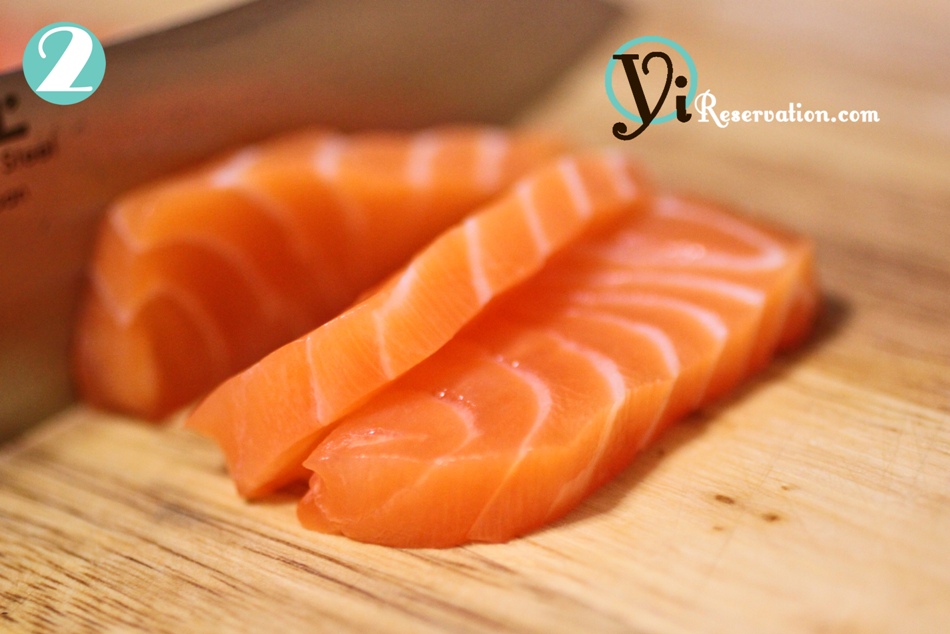 3. Once you have all the ingredient ready then it's your time to let your imagination shine! Basically you'll just need to put all the ingredients on top of the rice. Since it's a Valentine's Day dinner, I turned my salmon into a rose sashimi and made a heart-shaped salmon roe.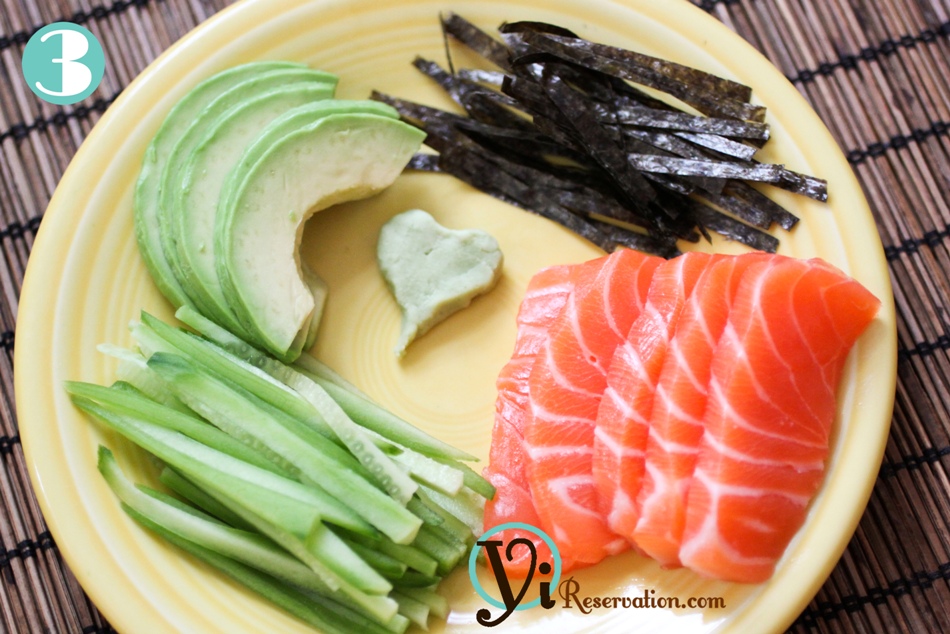 Before serving, just squeeze some fresh lemon juice and add little soy sauce if needed.
[/stextbox]
Happy Valentine's Day Alice C. ღ♥ღ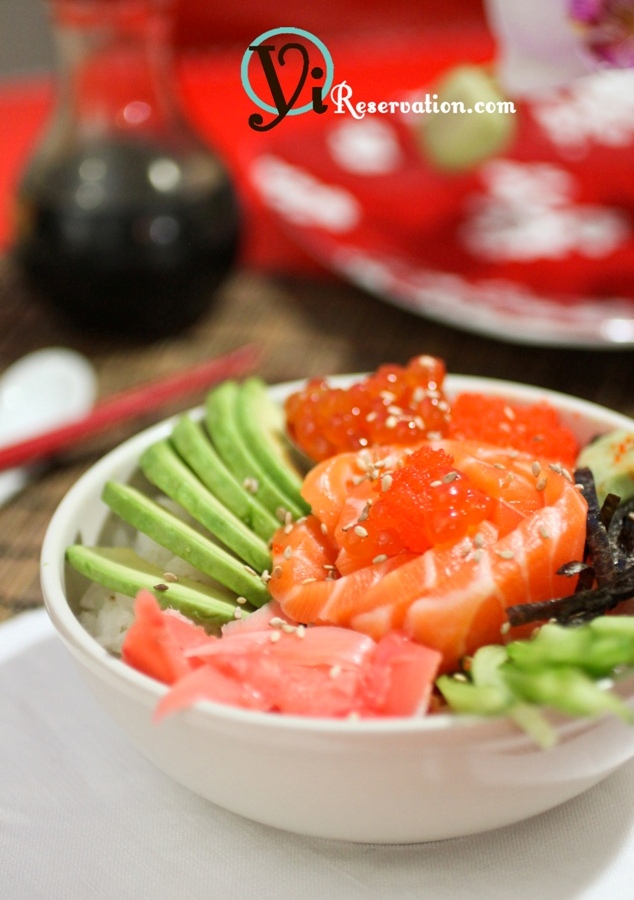 Warning
: Use of undefined constant rand - assumed 'rand' (this will throw an Error in a future version of PHP) in
/home/yirese5/public_html/wp-content/themes/yireservation/single.php
on line
72
Warning
: Parameter 2 to wp_hide_post_Public::query_posts_join() expected to be a reference, value given in
/home/yirese5/public_html/wp-includes/class-wp-hook.php
on line
287